You are here
Jordanian strives to free university students' voice in secret discussion session
By Camille Dupire - Feb 15,2018 - Last updated at Feb 17,2018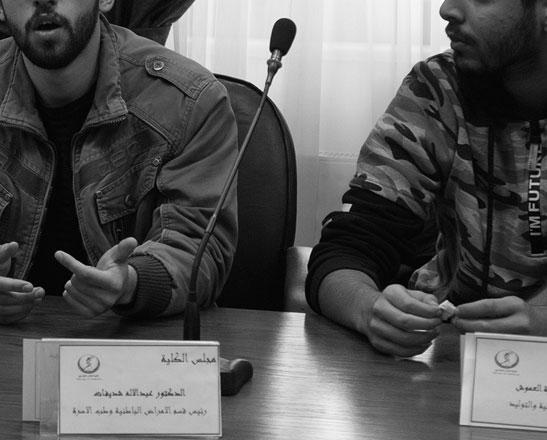 Jordanian students discuss a topic as part of the Bull Session held at the Hashemite University recently (Photo courtesy of the Bull Sessions)
AMMAN — As a first year student starting anew in a foreign country, Natascha Tahabsem had dreams of a multicultural blended learning environment which would help enrich her personal experience as a Jordanian youth.
Natascha, who studied culture and politics in the US, said the reality she faced there was different, and she quickly suffered "implicit yet strongly rooted discriminative behaviours" from her peers.
"Because I look Arab and I sound Arab, I found it hard to communicate with my fellow classmates; not only in terms of language but also because of preconceived bias against my personal background," she recalled.
Determined to fight these presumed misconceptions, she decided to start the "Bull Sessions", a secretive-like discussion society where all students get to exchange opinions on a variety of topics.
"I wanted to create a space where everyone would be free to exchange, share personal experiences and be exposed to other people's views," Tahabsem told The Jordan Times, stressing that "we welcome anyone who embraces diversity in all its forms".
Based on the original concept of "exclusivity" and "secrecy", the society meets once a month at a random place and a random time to discuss a subject picked randomly.
"This mystery aspect of where and when the next meeting is going to be was huge in attracting people to come," she said, noting that members are individually notified through a text message of the time and place of the meeting which can be as unexpected as under a bridge, in a public park or in a classroom.
The society, which counts two branches in the US, has also expanded to Jordan, where it exists in Yarmouk University in Irbid, the Hashemite University and the University of Jordan, in addition to one branch in Edinburgh University in Scotland.
A high school friend of Tahabsem, Lina Al Nsour, runs the Jordanian branch of the Bull Sessions.
"We believe it is important to conduct these sessions in Jordan especially after realising the difference in the educational system between the US and here," Nsour told The Jordan Times, adding that "some topics we discuss together are rarely raised in public, such as morality, foreign workers in Jordan, etc".
For Tahabsem, who voiced her hope to see the sessions spread to all Jordanian universities and beyond, these sessions aim to "foster a network of power relationships among people around the world".
"We discuss any topic that was suggested by our members. It can be about white supremacy, philosophy, death or feminism," she explained, recalling some "very intense sessions" where participants shared personal experiences for the first time with others.
Both women stressed the importance of these sessions to "expose people to other people's opinion" in an informal way. "We are all born equal and no one should ever have to change the way they speak, act or believe because of where they were born," Tahabsem concluded.
Related Articles
Apr 27,2016
AMMAN — The Jordan National Gallery of Fine Arts will hold an eight-day art event in the capital in May with the aim of boosting the art sce
Mar 27,2016
DAMMAM, Saudi Arabia — Officially it's not called "filmmaking" because public cinemas are banned in Saudi Arabia.But making movies is exactl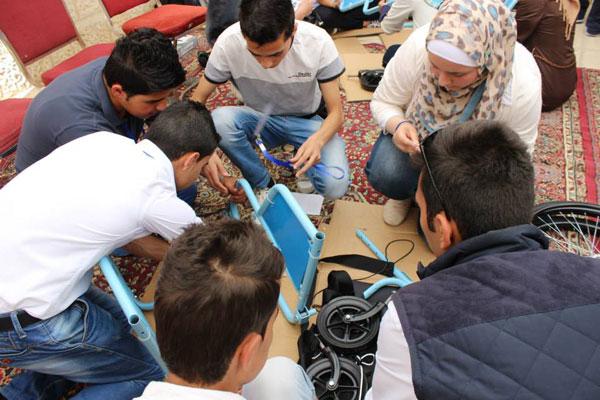 Jan 10,2016
AMMAN — If it were not for the Karak Creativity Club, Salma Habashneh said her life would have been "far less productive and not as interest
Newsletter
Get top stories and blog posts emailed to you each day.