You are here
Jordanian trio perform eclectic recital in Jabal Amman
By Suzanna Goussous - Sep 01,2016 - Last updated at Sep 01,2016
Jordanian musicians perform during a concert at Amman's NOFA Creative Space on Wednesday (Photo by Nader Daoud)
AMMAN — A trio of Jordanian musicians on Wednesday performed an eclectic programme at Amman's NOFA Creative Space, offering a repertoire spanning from the Classical and Romantic eras to modern Argentinean tango.
Organised in cooperation with Amman Music Society, the evening concert aimed to give a platform to Jordanian talent and offer Ammanis "a different kind of night", organisers said.
NOFA, situated in an alley off Rainbow Street in Jabal Amman, was founded to host musical, corporate and private events, and combine the old with the contemporary, said former tourism minister Zeid Goussous, who established the venue.
Pianist Yasmine Alami, violinist Nabih Bulos and cellist Fadi Hattar performed at the creative space on Wednesday night.
Alami started playing the piano at the age of 4 and studied music in France and the US, but said that performing for a home crowd was special.
"It has always been very exciting to play in Jordan; it's very welcoming. I've had the best audiences in Jordan. People are very appreciative of music, there is space and there are opportunities here," she told The Jordan Times.
"We should keep doing this…. The situation [in the region] might affect the foreign musicians, but not people like us, because to us, it's home. We'll always come back and play. I love performing at home."
For Bulos, the event showed that Jordanians enjoy and attend classical concerts, even though classical music did not originate from Arab culture.
"It's about showing that this exists in the Middle East, that we have talented musicians that can play different genres," Bulos told The Jordan Times.
The musical scene can thrive here, given the necessary support, he said.
"Jordan is the most stable place [in the region] and hosts many artists from the region and the world. I hope this will be the real base for starting a revolution in the music scene in Jordan. It requires authorities to invest in and care about musicians."
Meanwhile, Hattar said that music offered audience a greater understanding of life.
"To me, culture in general enriches people's minds. It makes one understand life better. To think out of the box and make a difference," the cellist told The Jordan Times.
Tarek Younis, from the Amman Music Society, said there were many talented musicians in the Kingdom who should be celebrated and promoted.
"We decided to share the talents we discovered with the public," he explained.
"People stopped believing in having an identity. Identity is defined by culture, if we celebrate culture, then we are more likely to celebrate the good that is within us, that is what we are aiming to do," Younis said.
He added that musicians play instruments to emphasise identity.
"We understand there is a lot of strife and we see it every day. As artists, we feel it the most. We do our best to promote culture and bring back the humanity that has been lost in this region for such a long time."
Related Articles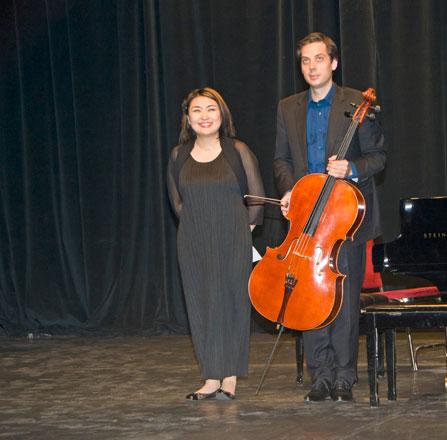 Mar 06,2018
AMMAN — On Sunday evening, French cellist Guillaume Effler and Japanese pianist Kanae Endo performed a concert that can easily be summed up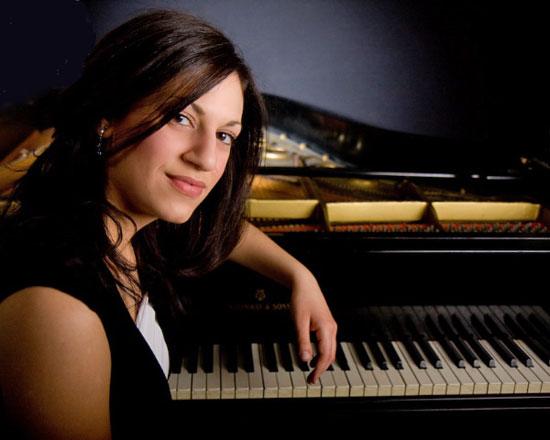 Apr 29,2018
AMMAN — Music can act as a refuge amidst all the chaos and sadness that has plagued the region, Jordanian pianist Yasmin Alami said. Du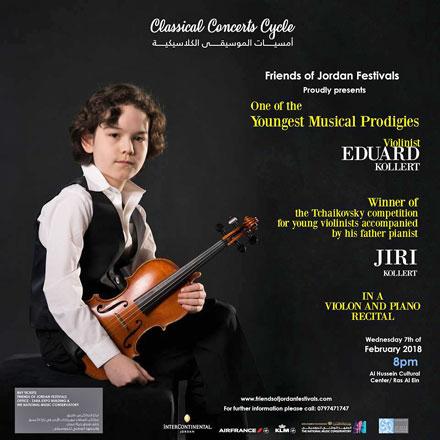 Jan 20,2018
AMMAN — Noted musicians from across the world are scheduled to perform in Amman next month, as part of a classical concerts cycle organised
Newsletter
Get top stories and blog posts emailed to you each day.