You are here
Jordanians 'cut foodstuff spending by at least a quarter'
Downtrend 'evident despite low prices' of food commodities
By Mohammad Ghazal - May 26,2018 - Last updated at May 26,2018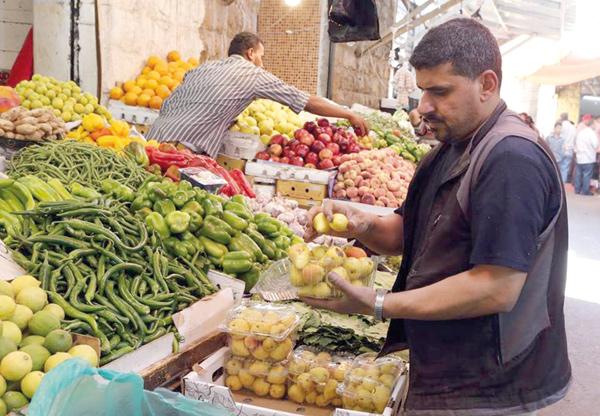 Vendors display fruit and vegetables in Amman recently. Foodstuff prices are lower this Ramadan, yet, people are less inclined to buy, stakeholders say (Photo by Osama Aqarbeh)
AMMAN — Demand on foodstuff since the beginning of Ramadan is around 25-30 per cent lower than its rate last year, although prices during the holy month are "much lower" this year, President of the Foodstuff Traders Association Khalil Haj Tawfiq said.
Prices of many food items are 10 to 40 per cent lower this Ramadan compared with the same month last year; however, demand is still "very low", he said on Saturday.
"Prices of food items declined due to very fierce competition between traders, malls, and even small groceries and supermarkets… and it is also due to a decline in foodstuff prices in countries of origin," Tawfiq noted, adding that despite these drops in prices, customers are not buying "as they usually do in Ramadan".
"Although civil servants have received their salaries [for May], we have not seen any rise in demand. On the contrary, demand is around 30 per cent less, compared with last year… I am surprised that prices of some food items are less than their actual cost as traders are only seeking to make some cash," he pointed out, calling the decline "a serious issue".
"More than half of citizens' spending goes to food items, even more so during Ramadan. If there is a decline in food buying, imagine what is happening to other sectors? This is a serious issue that highlights the drop in Jordanians' purchasing power," Tawfiq stressed.
Salem Sleihi, a worker at a mall in the northern Hashemi area, echoed similar remarks.
"We have very interesting prices on basic food items such as rice, cooking oil and canned foods, but the demand is very low," Sleihi told The Jordan Times.
"During the first 15 days of Ramadan, people usually spend a lot on food before they start spending money on clothes for Eid… But the demand on food is much lower than last year," Sleihi said, concluding that "the only reason is that people do not have enough money".
Irbid shopkeepers, according to a report by the Jordan News Agency, Petra, said that after the government salaries were paid, there was a better market activity, yet, still below its rates this season.
Consumers agreed that prices during this Ramadan are more affordable than previous years.
"The prices during of some commodities such as rice are very cheap and malls have very good offers," said Yousef Salwan, a father of four, adding: "To be honest, I am surprised at how much low prices of food items are. But the prices of clothes for instance, or transportation and other items are high."
"I think people have so many priorities and they are rationing their spending on food because Eid Al Fitr is coming mid June and maybe they will not receive their salaries [for June] before the holiday so they have to be careful," Salwan suggested.
Ramadan will end mid-June before the holiday begins. Public servants are some time paid before Eid to spend on needs of the holiday.
Related Articles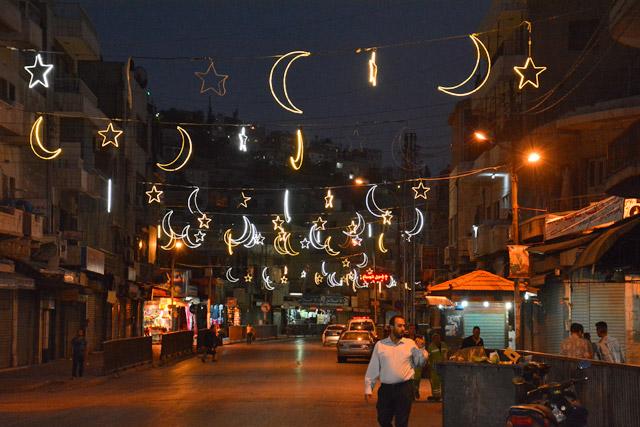 May 02,2017
AMMAN – With the holy month of Ramadan around the corner, foodstuff traders say the local market is ready to welcome the fasting month.Accor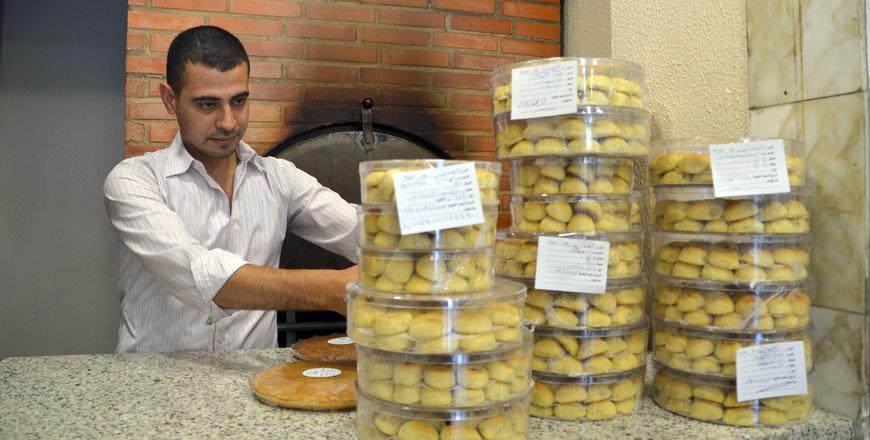 Jul 15,2015
AMMAN — Jordanians and guests are expected to spend up to JD4 million on sweets during Eid Al Fitr holiday, including some JD1.7 million on
Jul 16,2015
AMMAN — A total of JD350 million was spent on food items during Ramadan across the Kingdom, a sector leader revealed Thursday.This number in
Newsletter
Get top stories and blog posts emailed to you each day.