You are here
Jordanians should see improvement in quality of medical services they receive — King
His Majesty makes surprise visit to Al Bashir Hospital
By JT - May 27,2018 - Last updated at May 27,2018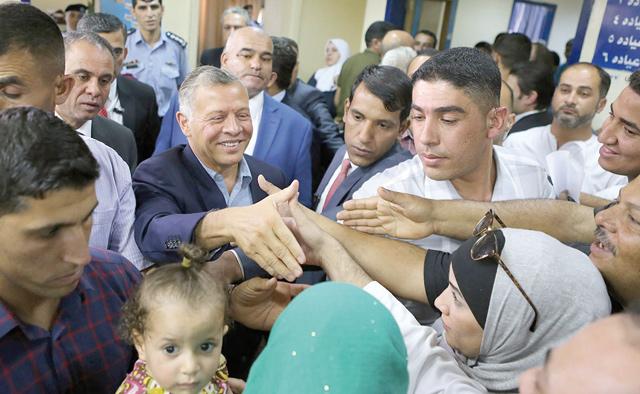 His Majesty King Abdullah on Sunday pays an unannounced visit to the emergency room of Al Bashir Hospital to check on the medical services offered to citizens (Photo courtesy of Royal Court)
AMMAN — His Majesty King Abdullah on Sunday paid an unannounced visit to the emergency department of Al Bashir Hospital in eastern Amman to check on the medical services offered to citizens, according to a Royal Court statement.
His Majesty toured the emergency section and the Internal Medicine and Surgery Department, where he checked on the health conditions of patients currently receiving treatment, the statement said.
The King also listened to citizens' complaints and the difficulties they face and checked on their health conditions and the medical services they receive, according to the statement.
His Majesty stressed the need to improve the quality of medical services provided to patients in different parts of the Kingdom and to provide various means of comfort for citizens, underlying the need to utilise all available resources to ensure better medical services to Jordanians in health and all other sectors, the statement said.
The King called for a speedy implementation of the new emergency and ambulance services building to improve the efficiency and readiness of the hospital, which provides medical care to a large number of patients around the clock, the statement said.
During the visit, His Majesty voiced his appreciation of the efforts of all doctors, medical and technical staff and personnel working at the hospital and his pride in the noble and humanitarian message they convey, according to the statement.
His Majesty listened to a briefing presented by Al Bashir Hospital Director Ammar Shurafa on the facility's health services and modernisation plans, the statement said.
The King was accompanied by his office's director and his adviser, Manar Dabbas, and Royal Court secretary general, head of the follow-up committee for the implementation of Royal initiatives, Yousef Issawi.
Related Articles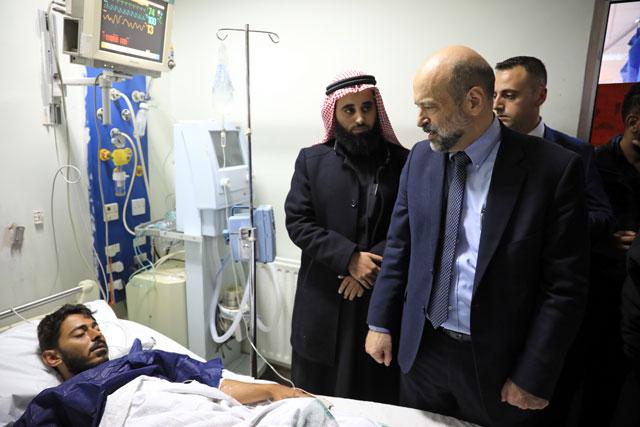 Feb 20,2019
AMMAN — Prime Minister Omar Razzaz on Wednesday paid a visit to Al Bashir Hospital to check on the new facilities and services, particularly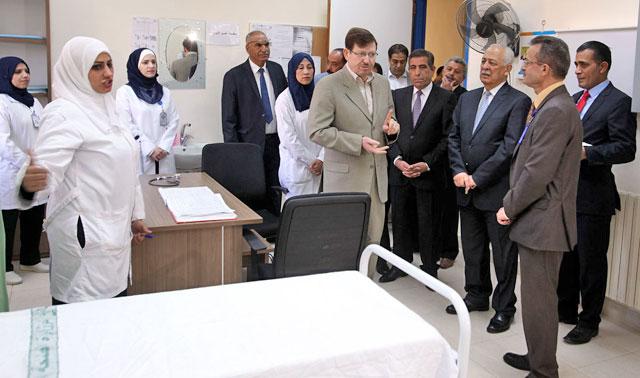 Oct 25,2017
AMMAN — Royal Court Secretary General Yousef Issawi and Health Minister Mahmoud Sheyyab on Wednesday inaugurated the Bader Comprehensive Hea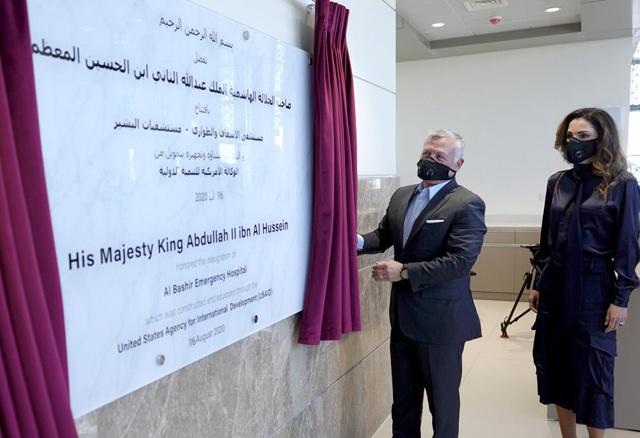 Aug 17,2020
AMMAN — His Majesty King Abdullah, accompanied by Her Majesty Queen Rania, on Sunday inaugurated the new Emergency Hospital affiliated with