You are here
'Jordan's stability makes it departure point for MSF in region'
By Dana Al Emam - Mar 02,2016 - Last updated at Mar 03,2016

Médecins Sans Frontières' Al Mowasa Hospital in Jordan has treated over 3,000 people since it opened in August 2015 (Photos courtesy of MSF)
AMMAN — Médecins Sans Frontières (MSF) eyes further official Jordanian facilitation for the process of cross-border aid supply to hospitals in Syria, according to the organisation's international president, Joanne Liu.
Liu told The Jordan Times in an interview that MSF has been supporting 14 hospitals in Syria, mainly in Daraa province, over the past two years, a matter the organisation seeks to continue to do "regularly".
Furthermore, she added that addressing "administrative hurdles" regarding mobility and visas issued to war-injured patients receiving medical care at MSF facilities in Jordan would allow a larger number to receive treatment, mainly at Al Mowasa Hospital, officially inaugurated last August.
She cited 200 cases on the hospital's waiting list although occupancy rates in MSF facilities have not reached 100 per cent yet.
Liu expected MSF's activities in the region to "remain the same if not increase", citing Jordan's stability as a departure point for providing aid for unstable countries in the region.
The Hospital for Reconstructive Surgery, located in the capital's Marka neighbourhood, treats war-wounded people from Iraq, Yemen, Syria and Gaza, through reconstructive surgeries, orthopaedics, maxillofacial and plastic surgeries, in addition to physiotherapy and psychosocial support.
"So far, Al Mowasa hospital has treated over 3,000 people," Liu said Tuesday in an interview on the sidelines of her visit to Jordan, which is part of a regional tour that included the West Bank and Gaza, in addition to Lebanon, Iraq and Turkey.
In her visit, Liu seeks to get "firsthand accounts" of the impact of the Syrian war on neighbouring countries and to bridge it with the current refugee crisis in Europe where MSF is involved as well.
In addition to the major hospital in Amman, MSF has been working since 2013 in Ramtha hospital on treating war-wounded Syrians evacuated into the border town, some 90km north of Amman, in addition to a number of clinics for non-communicable diseases, mental health, antenatal and maternal health.
"Since the beginning of our activities in Ramtha hospital, we have treated close to 2,000 people and we have done close to 3,000 surgical interventions," she said, adding that MSF also works at a rehabilitation centre in Zaatari for war-injured patients.
Liu added that MSF clinics for antenatal and mother care oversee an average of 300 deliveries per month.
"All activities are open to Syrian refugees and Jordanians."
During her visit, Liu met with Prime Minister Abdullah Ensour and discussed the organisation's work in Jordan and its services to Syrian refugees.
She expressed "understanding" of Jordan's national security concerns regarding allowing the entry of the 20,000 Syrian refugees camped in the no-man's land near the Jordanian border, yet she mentioned "difficult" humanitarian conditions among them.
The MSF chief said the camped refugees lack food, water supply, sanitation services and healthcare, noting that 60 per cent of them are under the age of 11.
Liu said MSF works in Syria through a network of physicians and supports 153 facilities.
Based on recently published data collected from 70 hospitals and clinics that MSF supports in northwestern, western and central Syria, the facilities received over 154,000 war-injured civilians in 2015, and some 7,000 war-deaths were documented, with up to 40 per cent of them being women and children.
"In 2015 we sustained 94 aerial or shelling attacks on 63 MSF facilities in Syria, 12 of them were completely destroyed," Liu said.
But the situation in Yemen is different, she noted, as the organisation still has 90 international and 700 national staff members working in fixed facilities and in mobile clinics around the country.
In 2015, MSF's eight facilities treated over 20,000 war-wounded Yemenis, who occupied over 95 per cent of the total bed capacity, Liu said.
She noted that the embargo on imports that took effect in the spring of 2015 has delayed the entry of food and medicine to Yemen, noting that almost all of the people's needs are imported.
Related Articles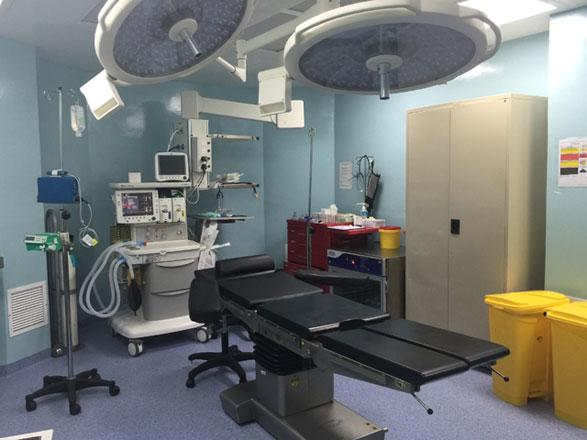 Jul 21,2016
RAMTHA — Médecins Sans Frontières (MSF) has provided emergency medical care to over 2,000 war-wounded Syrians and performed over 800 major s
Mar 30,2015
Médecins Sans Frontières (MSF) in Amman seeks to upgrade its medical services for war-wounded patients in the region in a new setup that will be launched soon, according to Marc Schakal, MSF head of mission in Jordan and Iraq.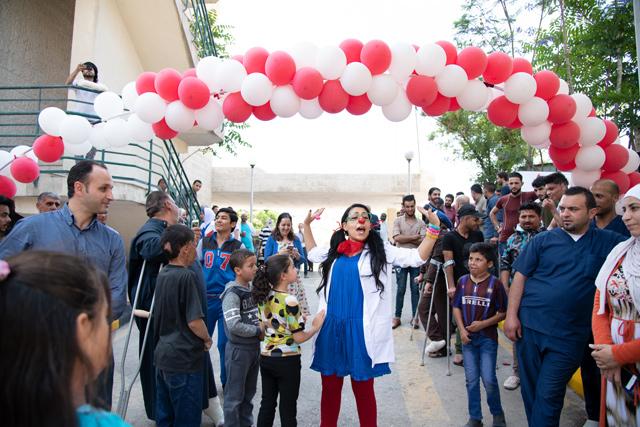 Apr 30,2018
MARKA — Victims of regional conflicts have been Medecins Sans Frontieres (MSF) Amman Reconstructive Surgery Hospital, where teams of surgeon
Newsletter
Get top stories and blog posts emailed to you each day.