You are here
JWU gives helping hand to victims of child marriage
By Ana V. Ibáñez Prieto - Feb 12,2018 - Last updated at Feb 12,2018
AMMAN — At the age of 15, Hiba dropped out of school to marry a man 10 years older than her, leading her to a life she did not expect.
"It has always been common in my town to get married at a young age, so, for me, it seemed like it was just the way it was supposed to be," the woman, who is now 22 years old, told The Jordan Times in a recent interview at the Jordanian Women's Union (JWU), noting that "there is this whole concept around marriage that it will just make your life easier — that you will not have to wake up early to study anymore, that everything will be done for you — but it is not like that".
"A few weeks into the marriage, I started realising how my freedom was gone," she remembered, recalling how her husband and in-laws started to control the way she dressed and the places she was allowed to go.
"I had to start wearing niqab and jilbab even though I did not want to, and I was not allowed to go to the supermarket alone, not to mention working," Hiba said.
The nightmare did not stop there. Three years after the marriage, Hiba had to give into the family's insistence that she get pregnant although she recalled "I did not want to have a baby with him."
Hiba is only one of the thousands of girls who fall victims to child marriage every year in Jordan, where child marriage rates have increased from 9.5 per cent in 2011 to 11.6 per cent in 2015, according to a study by the Higher Population Council.
For Hiba, however, there was still a way out. Soon after giving birth to her daughter, Hiba's husband agreed to a divorce.
"My uncle found out about the way he was treating me and after several talks with the family, I was finally able to get away from this marriage," she recalled.
"At last, I was able to recover my freedom. I moved back to my parents' house and decided to look for a job to sustain myself," she continued. Her passion for hair and makeup pushed her to sign up for a vocational training programme in beauty skills run by the JWU.
"At the beginning, I did not think I could make it, but I decided to keep on going and it turns out I succeeded," Hiba said.
Now, Hiba works in a JWU-run salon which trains and employs vulnerable women, where she has secured a long list of loyal customers and a steady income.
During the aftermath of the divorce and a prolonged dispute on the custody of her daughter, Hiba was able to find a safe place after reaching out to the hotline — a JWU service providing free legal advice, counselling and care for vulnerable women.
Lama Al Sad, a gender-based violence (GBV) associate at the United Nations Population Fund (UNFPA) providing support to the hotline, told The Jordan Times that "survivors of child marriage need a helping hand because it impacts every part of their lives, from their health to their education", adding that "UNFPA is working with partners to empower child marriage survivors and provide them with health, social and legal services so they can regain control of their lives".
Alia Heelan, a social worker at the JWU, pointed out that "we have to take into account that, in this society, there is a wall of shame surrounding the girls who ask for help", stressing that "we deal with each case in a specific way and there are several levels to work through, from empowering the girls to fight for their rights to dealing with their families and involving them in the solution to the issue".
"We rely on very well-trained teams who gather information about the family members that we have to deal with in each case, and we work through the situation slowly and peacefully until we find a solution," she added, stressing that "the hotline is available 24 hours a day and we never give up on a case".
In addition, Heelan highlighted the availability of JWU shelters, "open to all women regardless of their nationality, religion or ethnicity, where vulnerable girls can find a safe place until their situation is sorted without having their freedom constricted".
Related Articles
Mar 12,2016
AMMAN — HRH Princess Basma has inaugurated the new headquarters of the Jordanian Women's Union (JWU) in Jabal Hussein.The event, held late l
Dec 01,2015
AMMAN — While anguish, abuse and exploitation are what drive women to seek help at the Jordanian Women's Union (JWU), surviving and taking c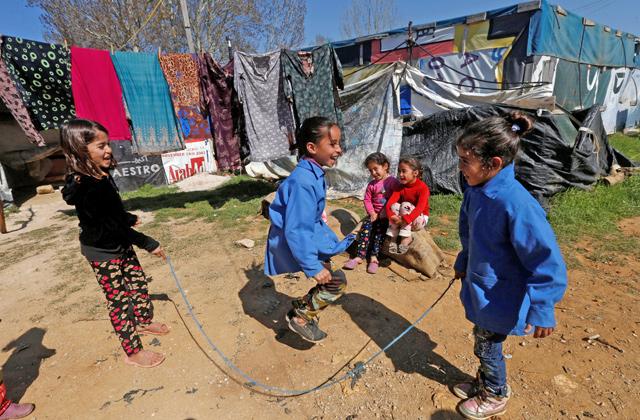 Mar 15,2018
BEKAA VALLEY, Lebanon — A 17-year-old Aziza sat in her dark tent in a refugee camp, she rocked her baby while her tiny hands adjusted his pa
Newsletter
Get top stories and blog posts emailed to you each day.