You are here
Karak residents stage horseback protest to say 'neigh' to price hikes
By Suzanna Goussous - Feb 12,2017 - Last updated at Feb 12,2017
AMMAN — Responding to the government's recent decision to raise the prices of commodities, fuel, gas and tax rates, a group of residents of the southern governorate of Karak staged a horseback protest on Saturday evening.
The protest aimed to "express the people's rejection" of the decisions announced recently by the government, organisers said.
Earlier this month, the government raised fuel prices by 3 to 8 per cent in accordance with the fuel pricing committee's recommendations.
Under the new decision, one litre of unleaded 90-octane gasoline now costs JD0.665, while one litre of unleaded 95-octane gasoline is sold at JD0.88.
"It was a march to show that we can go back to primitive ways to protest the hike on prices for important elements of life and we used horses to convey our message," Karak resident Ali Maaitah said.
The protest was organised by some members of the Karak community, Maaitah said, explaining that the main aim was to draw the attention of authorities and those in power to the economic situation in the country.
"We are suffering the consequences of many people's actions [and] we cannot accept responsibility for their mistakes and take on more burdens… We all have families, [and] raising prices of goods and fuel is not the right way to solve the problem," he added.
A 32-year-old activist in the southern governorate, who wished to remain anonymous, said those who participated in the protest did so to "voice their rejection of the price hike on life's necessities", especially during winter when people need fuel for heaters, he said.
"It is shameful to accept the prices set on fuel and goods. We desperately need to stand together against such decisions," he told The Jordan Times in a phone interview.
Activist Mustafa Soub said residents of Karak, over 140km south of Amman with a population of 316,629, have previously used the tactic of boycott, including boycotting Israeli products, eggs and potatoes, and recently cars after hikes in prices.
"The most efficient and non-violent way to show our rejection of a decision is through boycott," Soub said.
Related Articles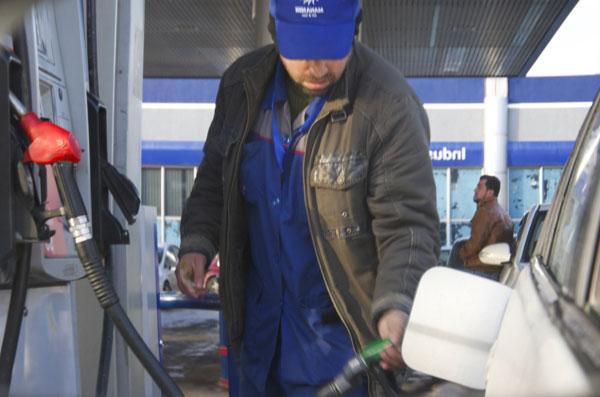 Feb 11,2017
AMMAN — While activists claim that the campaign to boycott fuel during the past three days has been "remarkably successful", representative
Feb 02,2017
AMMAN — Following campaigns calling for a boycott of eggs, potatoes and telecom services, social media activists are now calling on motorist
Jun 30,2018
AMMAN — The government's fuel pricing committee on Saturday decided to postpone the announcement of the July oil derivatives prices until th
Newsletter
Get top stories and blog posts emailed to you each day.