You are here
King's donation to Jerusalem awqaf 'reflects Hashemite pro-Jerusalem policy'
Momani says government working against all odds to address challenges
By JT - Aug 04,2017 - Last updated at Aug 04,2017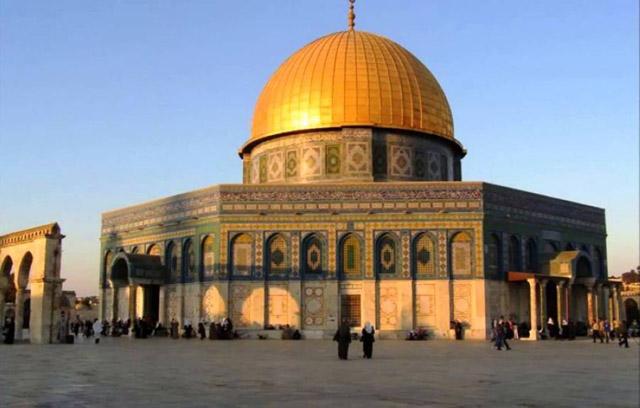 Defending Jerusalem has been a fixture in Jordan's policy, says Government Spokesperson Mohammad Momani (File photo)
AMMAN — Minister of State for Media Affairs Mohammad Momani on Thursday said that His Majesty King Abdullah's pledge to donate JD1 million to the Department of Jerusalem Awqaf reflects the Hashemite leadership's history of supporting the holy city.
"The Hashemites have historically been in support of the Palestinian cause, especially the Islamic and Christian sanctuaries in Al Quds Al Sharif," Momani said.
In an interview with Jordan TV, Momani, who is also the government spokesperson, stated that the donation is part of the decades-long Royal Hashemite reconstruction projects to protect, preserve and restore the holy sites and reinforce the awqaf department in Jerusalem, Petra added.
The department, which is affiliated with Jordan's Ministry of Awqaf and Islamic Affairs, is the authority in charge of managing Al Aqsa Mosque/Al Haram Al Sharif in Jerusalem.
In response, Jerusalem awqaf director Azzam Khatib thanked His Majesty, who is the custodian of the holy places in East Jerusalem, for the donation, "which will go to support construction projects and the department's employees", whose resilience in the face of unilateral Israeli acts, including the recent closure of Al Haram Al Sharif has been praised.
Under directives by King Abdullah, the number of awqaf employees was raised from 300 in 2010 to 800 five years later, while a decision has been taken this year to reinforce the staff with 223 others.
On the other hand, the minister reiterated that, despite the difficulties and challenges faced by the Jordanian economy, the government is addressing these challenges "with all available tools".
He stressed that the growing revenues generated by the tourism sector and the increasing exports and remittances figures are "significant and vital indicators" of the improvement of the economic performance, Petra added.
Momani also confirmed an increased activity in the Jordanian real estate market, where the sales' figures during the month of July scored as the best compared with the past eight months. This reflects positively on various other sectors since real estate activity is "a key engine" for the national economy, he noted.
Related Articles
Nov 26,2017
AMMAN — Music, painting and the human soul have found a place in the work of Jordanian artist Zaid Shawwa, now displayed under the title "Wa
Aug 02,2017
AMMAN — His Majesty King Abdullah on Wednesday issued directives to donate JD1 million to Jerusalem Awqaf Department, the Jordan News Agency
Apr 15,2015
His Majesty King Abdullah has donated new carpets to furnish the Dome of the Rock Mosque at Al Aqsa Mosque complex known as Al Haram Al Sharif in occupied Jerusalem.
Newsletter
Get top stories and blog posts emailed to you each day.