You are here
King commends Mustafa Salameh for scaling world's seven highest peaks
By JT - May 15,2017 - Last updated at May 15,2017
Mustafa Salameh became one of seven people who climbed the seven highest mountains in the world, skied at the two poles and eventually skied in Greenland (Petra photo)
AMMAN — His Majesty King Abdullah on Monday took to Twitter to express his pride in Jordanian youth's achievements and determination to realise their accomplishments.
His Majesty wrote in Arabic that determination and resolution are characters of "our youth", who are able to overcome the hardest challenges to achieve their dreams, referring to the achievements of Mustafa Salameh in completing his adventure in Greenland.
"I am proud of the achievements of our hero Mustafa Salameh," the King added.
Salameh on Sunday became one of seven people who climbed the seven highest mountains in the world, skied at the two poles and eventually skied in Greenland, the Jordan News Agency, Petra, reported.
In a statement sent to Petra following his adventure, Salameh said that the continuous support and encouragement of King Abdullah made him begin his three week adventure in Greenland, skiing for eight hours a day.
The young man faced many environmental and geographical challenges during his journey, with temperatures ranging between -30°C at the beginning of the journey and some -15°C and -20°C as he was approaching the southern coast of the island.
Such temperatures affected the itinerary of the journey, and delayed the start of his daily adventure to around 5am to avoid high temperatures making snow softer and harder to ski on, Salameh added.
Other risks included polar bears, which they "luckily" faced from safe distances. This made the team take shifts during sleep time, which remained interrupted due to the continuous daylight, causing exhaustion and fatigue.
As for the food, Salameh said they had only dried food, with no flavour, similar to that of astronauts.
On the other hand, he said that that they enjoyed an atmosphere of quietness, peace and contemplation, away from the hustle and bustle of city life, which "made us realise what we have and not to take things for granted".
Related Articles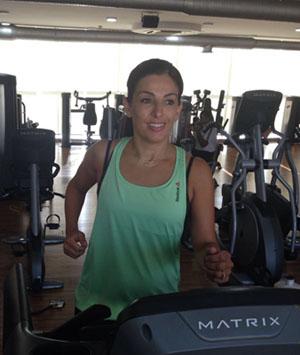 Sep 05,2016
AMMAN — An international team of women from across Europe and the Middle East will set out to ski the last degree to the North Pole in April
Mar 29,2015
As hopes fade for a commodities boom in Greenland there is growing concern that an exodus of young people could cripple the economy of a territory already facing an uncertain outlook.
Apr 19,2017
AMMAN — Travelling around the world by cycling, rowing and walking exposes a human being to a number of other humans and elements, said a Fr
Newsletter
Get top stories and blog posts emailed to you each day.