You are here
King invited to Arab, Islamic-US summit in Riyadh
Riyadh sees event as opportunity to enhance US ties with Arabs, Muslims
By JT - May 10,2017 - Last updated at May 10,2017
His Majesty King Abdullah receives a written letter from Saudi King Salman Bin Abdulaziz, delivered by Saudi Cabinet member Essam Bin Saad Bin Saeed, in Amman on Tuesday (photo courtesy of Royal Court)
AMMAN — His Majesty King Abdullah on Tuesday received a written letter from Saudi King Salman Bin Abdulaziz inviting him to attend the upcoming Arab, Islamic-US summit in Riyadh.
The invitation was delivered by Saudi Cabinet member Essam Bin Saad Bin Saeed, according to a Royal Court statement.
The letter included an invitation to His Majesty to attend the Arab, Islamic and US summit that Saudi Arabia will host, the statement said, adding that King Abdullah commended the historic bilateral relations and voiced interest to boost them in order to achieve mutual interests and serve the causes of the Arab and Islamic nations.
The King sent his greetings to the Saudi King through the minister and wished the Saudis more progress and prosperity.
The meeting was attended by King's Office Director Jafar Hassan and the King's personal envoy to Saudi Arabia.
US President Donald Trump is also expected to attend the summit, along with several leaders of several Arab and Muslim countries, according to reports.
The White House announced on Thursday that Saudi Arabia would be Trump's first stop on his first international trip as president later this month.
Trump's upcoming visit to Saudi Arabia will enhance cooperation between the US and Muslim countries in the fight against extremism, the Saudi foreign minister, Adel Al Jubeir, has been quoted as saying.
Jubeir said Trump's time in Saudi Arabia would include a bilateral summit, a meeting with Arab Gulf leaders and another with leaders of Arab and Muslim countries.
"It's a clear and powerful message that the US harbours no ill will" towards the Arab and Muslim worlds, he said.
Related Articles
Dec 15,2014
His Majesty King Abdullah and Saudi Arabia's King Abdullah Bin Abdulaziz held a summit meeting in Riyadh on Sunday to exchange views on means to strengthen Jordanian-Saudi ties and addressed the latest regional developments.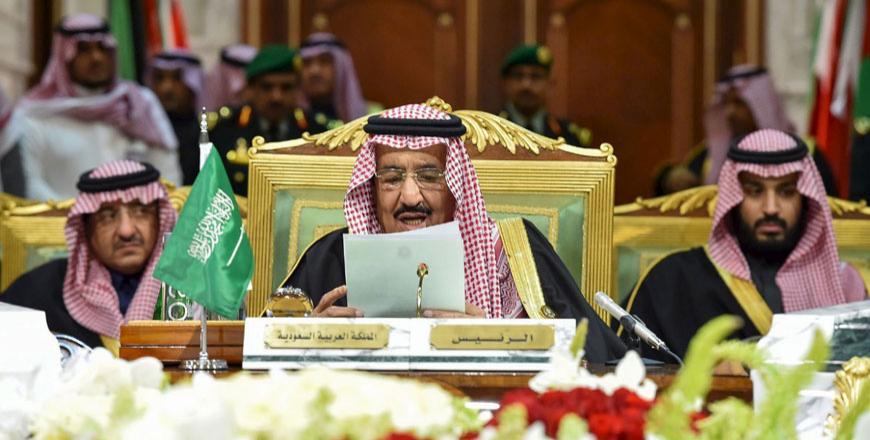 Dec 10,2015
Gulf Arab states called on Thursday for an international reconstruction conference for Yemen after any peace deal to end the country's civil
Jan 12,2017
AMMAN — Mauritanian President Mohamed Ould Abdel Aziz on Wednesday in Nouakchott received Minister of State for Investment Affairs Jawad Ana
Newsletter
Get top stories and blog posts emailed to you each day.