You are here
King, Macedonian president discuss potential to broaden cooperation
Macedonia interested in Jordan's IT, pharmaceuticals expertise
By JT - Nov 18,2018 - Last updated at Nov 18,2018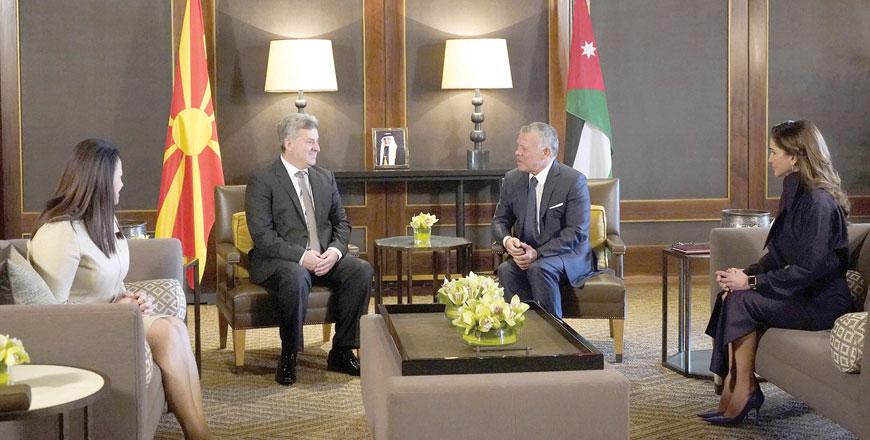 His Majesty King Abdullah meets with Macedonian President Gjorge Ivanov at Al Husseiniya Palace on Sunday, in the presence of Her Majesty Queen Rania and First Lady of Macedonia Maja Ivanova (Photo courtesy of Royal Court)
AMMAN — Discussions between His Majesty King Abdullah and Macedonian President Gjorge Ivanov at Al Husseiniya Palace on Sunday covered the potential to bolster bilateral ties in the economic, political, security and military fields.
The two sides also stressed the importance of strengthening cooperation in agriculture, water, culture, higher education, pharmaceutical industries, IT and tourism, according to a Royal Court statement.
During bilateral talks attended by Her Majesty Queen Rania and First Lady of Macedonia Maja Ivanova, King Abdullah and President Ivanov affirmed keenness to build on the ties of friendship between the two countries.
Speaking at expanded talks that continued over a working lunch and were attended by senior officials on both sides, His Majesty said President Ivanov's visit is an important opportunity to build on the results of the bilateral meeting held recently on the sidelines of the UN General Assembly.
The King added that the two countries have deep-rooted ties, voicing hope that the visit would lead to enhancing cooperation further.
The King said Jordan and Macedonia have solid ties on the political, security and defence levels.
For his part, President Ivanov commended Jordan's important role in contributing to stability and security in the Middle East, adding that his country is committed to advancing cooperation with the Kingdom in various areas, the statement said.
"I have the honour to be the first president of the Republic of Macedonia to have ever been on an official visit to your country," he said, inviting His Majesty to visit Macedonia.
President Ivanov expressed his country's desire to build on ties with Jordan that date back to the former republic of Yugoslavia.
He said Jordan and Macedonia "both provide excellent models and examples of coexistence", adding that "the Hashemite Kingdom of Jordan represents a positive example of a country contributing to the stability of the Middle East".
The Macedonian president said his visit opens the door to future cooperation, stressing the importance of advancing ties in higher education, and between industry and commerce chambers on both sides "to open the doors for businesses as well".
Discussions covered economic and investment cooperation, increasing tourist exchange and the potential of benefitting from Jordanian expertise in pharmaceuticals and IT.
Discussions also addressed efforts to counter terrorism and extremism within a holistic approach, and the importance of maintaining regional and international coordination to combat this threat.
Moreover, talks touched on Islamophobia and the danger of isolating Muslim communities in the West.
Earlier on Sunday, President Ivanov and the first lady were accorded an official welcoming ceremony at Al Husseiniya Palace.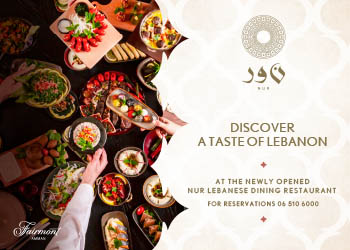 Newsletter
Get top stories and blog posts emailed to you each day.