You are here
King returns home following milestone tour of three key countries
His Majesty calls for global unity 'to get the job done'
By JT - Feb 04,2017 - Last updated at Feb 04,2017
Their Majesties King Abdullah, Queen Rania and US Secretary of State Rex W. Tillerson are seen at the National Prayer Breakfast in Washington, DC, on Thursday (Photo courtesy of Royal Court)
AMMAN — His Majesty King Abdullah on Saturday returned home after concluding a working visit to the US, in which he met with US President Donald Trump and several senior officials and legislators, the Jordan News Agency, Petra, reported.
Before the US visit, the King had toured Russia and the UK.
During His Majesty's meeting with Trump, which took place on the sidelines of the annual National Prayer Breakfast, they discussed ways to boost strategic partnership and work jointly to combat terrorism.
King Abdullah and Trump agreed on the importance of providing safety and security for Syrians and also on the importance of intensifying efforts to revive Palestinian-Israeli peace negotiations.
In His speech, delivered at a luncheon in Washington, DC, held after the National Prayer Breakfast 2017 and attended by Her Majesty Queen Rania and several political, intellectual and religious leaders, the Monarch said: "We need to renew our global neighbourhood", focusing on "what unites us, not what divides us... and standing together to get the job done".
"Among its many beautiful gifts, Islam, as with other faiths, commands mercy and tolerance, calls on us to honour the dignity of every person, forbids coercion in religion, and demands respect for the houses of God," His Majesty said at the luncheon.
"Yet there is ground on which we can stand that doesn't shift, that cannot shift — the unchanging spiritual values we share. Tolerance, mercy, compassion for others, mutual respect — these principles unite and strengthen a civilised world", the King added.
His Majesty, during the visit, met Vice President Mike Pence where they stressed the strength of the strategic Jordanian-US relations and the US' role in establishing peace and stability in the Middle East.
He also met with US Secretary of Defence James Mattis and discussed coordination on regional developments and means to deal with them, as well as military cooperation in light of challenges that face the two countries.
The King held a meeting with Secretary of Homeland Security John Kelly and discussed strategic relations in various fields, in addition to enhancing cooperation among security agencies and exchanging expertise.
On Thursday, the King held talks in Washington, DC, with US National Security Adviser Michael Flynn and discussed the latest regional developments, as well as the US administration's efforts to prepare a new anti-terrorism strategy.
A day earlier, King Abdullah continued his meetings with US Congress leaders, holding talks with the leadership of the House of Representatives and the Senate's Foreign Relations Committee.
During the meetings, King Abdullah warned that moving the US embassy to Jerusalem will have regional consequences that will diminish the opportunity for peace and reaching the two-state solution.
It may also weaken the chances for a successful war on terror, His Majesty added.
Relocating the embassy from Tel Aviv will have a negative impact on the region's security and stability, he continued, citing Jerusalem's key importance for Arab and Muslim peoples.
Such a move, according to His Majesty, will feed into the anger and despair among Arabs and Muslims, enabling extremists to further spread their dark ideologies and agendas.
On the Syrian crisis, His Majesty called for sustaining the ceasefire in the country and for fighting terrorism, which, he said, represents the ideal solution to protect Syrians and ensure for them security all over Syria.
King Abdullah stressed the significance of the unity and stability of Syria and Iraq, as well as the need to work out inclusive political solutions to curb the threat of sectarian division, noting the importance of the relation between the US and Russia.
US lawmakers showed great interest in Jordan's stance on a number of regional issues, foremost of which was the Syrian crisis and maintaining the ceasefire, in addition to anti-terrorism efforts and the potential repercussions of moving the US embassy to Jerusalem.
The King's visit to the US was preceded by a visit to Russia where His Majesty held a summit meeting with Russian President Vladimir Putin and discussed bilateral relations and latest regional developments, followed by a brief visit to the UK where he met with the foreign affairs and defence ministers.
Related Articles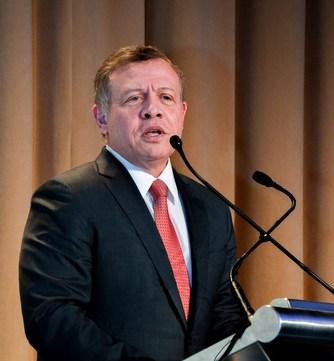 Feb 03,2017
AMMAN — His Majesty King Abdullah on Thursday called for renewing "our global neighbourhood", focusing on "what unites us, not what divides
Feb 02,2017
AMMAN — His Majesty King Abdullah on Thursday in Washington discussed with US President Donald Trump ways to boost strategic partnership and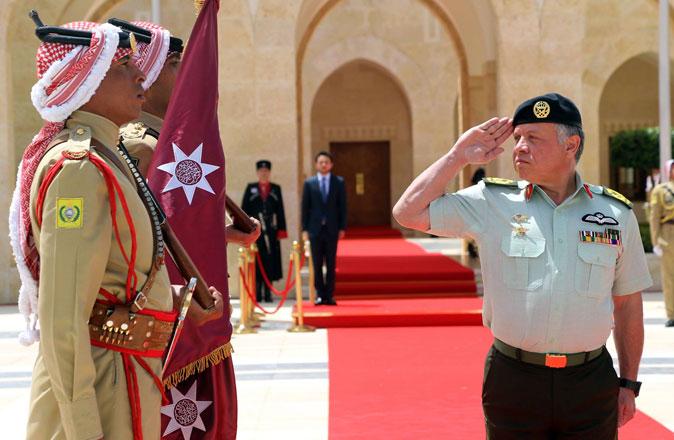 Dec 31,2015
His Majesty King Abdullah in 2015 exerted intensified efforts in the local, regional and international arenas, which locally were aimed at i
Newsletter
Get top stories and blog posts emailed to you each day.