You are here
Local cartoonists join ranks to send 'humanitarian message' of Syrian refugees
By Muath Freij - Sep 19,2015 - Last updated at Sep 20,2015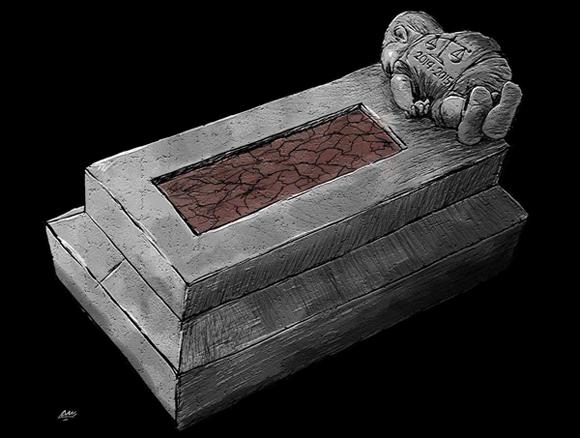 A cartoon drawn by Amjad Rasmi on display an a joint exhibition on the plight of Syrian refugees (Photo courstesy of Amjad Rasmi)
AMMAN – Three Jordanian cartoonists are holding a joint exhibition to highlight the plight of Syrian refugees, especially those seeking haven and a better future in Europe.
Omar Abdallat, Nasser Al Jaafari and Amjad Rasmi chose the theme "Western Countries are my home," mocking a slogan taught to Arab schoolchildren for decades "All Arab countries are my home," dating back to the post-WWII pan-nationalism era in the region.
"We wanted to send a humanitarian message" on the need to protect human life and provide children with a safe environment to live a normal life," Abdallat told The Jordan Times in an interview during the opening ceremony of the exhibition, held at a café in Jabal Luweibdeh on Thursday.
Al Jaafari underlined another goal. The trio sought to present cartoons as shapers of public opinion and collective awareness.
Editorial cartoons, he said, are very important during times like the ones witnessed by the region in recent years.
"This art is important because it is honest and conveys its messages bluntly," he added.
Al Jaafari noted that oppressive regimes are responsible for the emergence of extremist groups and the craziness in the Arab world.
"This is what we wanted to say at this exhibition," he said.
Musa Hijazeen, a Jordanian comedian, commended the idea of the exhibition.
"These young people speak for all Jordanians because they express our feelings towards refugees through their works," he told The Jordan Times.
Linda Khoury, the owner of Fan Wa Chai, a café and art gallery, said the exhibition features a collection of art pieces that have been scattered in mainstream and social media.
She noted that the show, which runs through September 29, showcases a total of 33 works.
Related Articles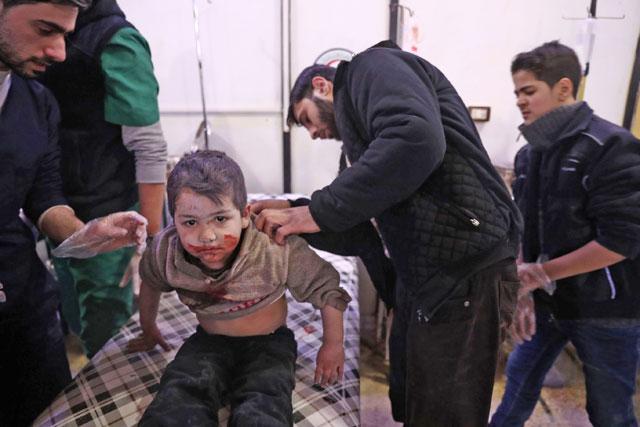 Feb 19,2017
BEIRUT — The leading Syrian opposition body on Sunday lambasted escalating attacks by government forces as a "bloody message" aimed at sabot
Feb 06,2017
DUBAI — Iran said on Monday a recent missile trial launch was not intended to send a message to new US President Donald Trump and to test hi
Jan 19,2015
Japan's Prime Minister Shinzo Abe held talks with top Israeli officials in Jerusalem on Monday in a bid to deepen economic cooperation while also bringing a tough message on peace.
Newsletter
Get top stories and blog posts emailed to you each day.