You are here
Local dancers shake a leg at hip hop workshop
By Camille Dupire - Nov 25,2017 - Last updated at Nov 25,2017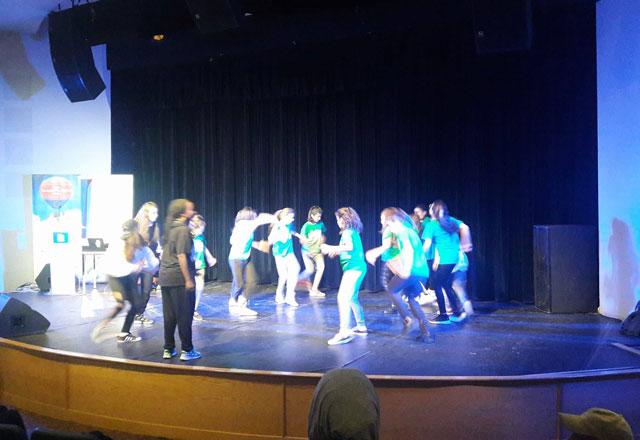 The workshop offered the public a chance to dance with award-winning Swedish hip hop dancer Niki Tsappos (Photo by Camille Dupire)
AMMAN — "Anyone can dance hip-hop, it's not only for boys, and I love that," said 10-year-old Hareer, one of the 14 girls participating in a workshop conducted by world famous street dancer Niki Tsappos on Friday.
Held as part of the European Film Festival 2017, which is organised by the European Union National Institutes for Culture (EUNIC) in collaboration with the EU Delegation in Jordan, the workshop offered the public a chance to dance with the award-winning Swedish hip hop dancer.
"Hip hop really helped me to communicate with the world, to get out of my shell and express my emotions through dancing," said Rana Madanat, a dance instructor participating in the workshop.
Various sessions were organised throughout the day for boys and girls of all ages, both beginners and advanced, followed by a hip hop competition between the participants.
"Jordan's hip hop scene is really rich and talented and it has a lot to offer. This is what we wanted to show people through this workshop," Gaelle Sundelin, EUNIC project manager, told The Jordan Times at the Haya Cultural Centre.
"Hip hop is not only about dancing. It is also about being respectful, working together without conflict and staying humble. You can be the best dancer today but someone will be better than you tomorrow," said Madanat, who said she strives to promote these values in her classes.
"At the beginning, many young girls come for zumba or other classes. But, after they try hip hop, they don't want to leave because they love it," she said, noting that parents started using her class as a motivation for their girls to study.
"Hip hop is our passion, we really love it," said Natalie and Maya, two 12 and 10 year old dancers.
"Dancing really made me confident. I am not shy anymore when I am on stage," Maya said, noting that it makes her "really excited" to dance and learn with others.
"Hip hop is liberating and fun and it truly helps you release your negative emotions. A lot of these girls have issues at home, or with their family, and they need a healthy way to express it," said Madanat, adding that she also advises them about healthy habits and practices to feel good both "inside and outside".
Related Articles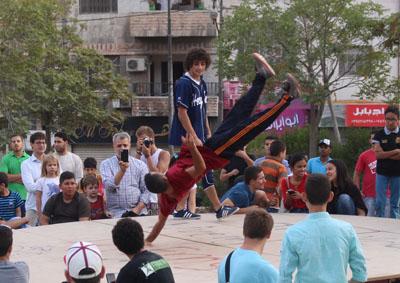 Oct 05,2015
AMMAN — Rappers, breakdancers and skateboarders gathered at 7Hills Skatepark in Amman's Jabal Luweibdeh neighbourhood on Friday for The Word
Jan 07,2017
AMMAN — The Higher Council for the Affairs of Persons with Disabilities' (HCD) southern region director, Manar Madanat, said on Saturday tha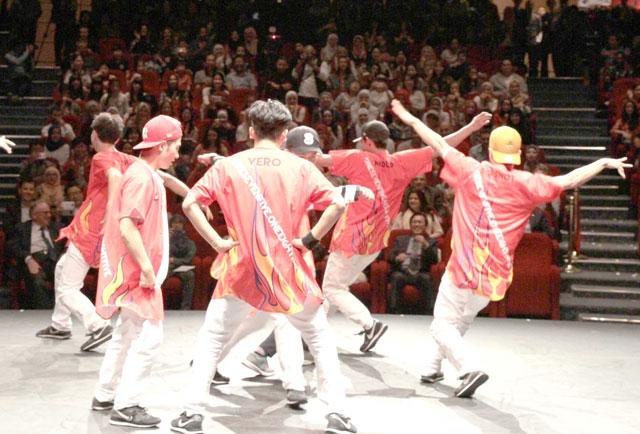 Oct 12,2016
AMMAN — The Korean embassy on Tuesday held its third K-Pop festival in Amman, featuring b-boy dancing from the award-winning JinJo Crew.&nbs
Newsletter
Get top stories and blog posts emailed to you each day.