You are here
Local organisation raises awareness against animal abuse
By Saeb Rawashdeh - Aug 17,2017 - Last updated at Aug 17,2017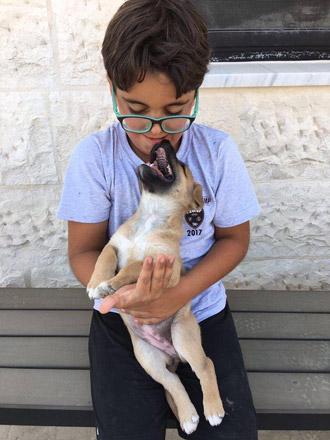 A child is seen playing with a Canaan dog at a foster home in Dabuq (Photo courtesy of Malath-Canaan Rescue Jordan)
AMMAN — Wassim Ghantous' passion to rescue and nurture animals "made him a better person capable of understanding not only needs of animals but human beings as well", he said in a recent interview with The Jordan Times.
"I love animals, I grew up in a family which respects and loves animals," he said, adding that growing up in a pet-friendly environment enables both children and grown-ups to develop a sense of responsibility, compassion and respect towards "all of God's creatures".
For Ghantous, there is unfortunately too much abuse towards animals in Jordan, as many people who have a puppy or a kitten tend to ignore them when they grow older, forgetting to feed them or keeping them tied on a leash.
"Pets are social beings and would wither if there is no human interaction and daily exercise, especially dogs," he underlined, noting that he never understood why some people choose to have pets if they are going to mistreat them.
The sad stories, he said, motivated him to start being involved in rescuing.
"I have always rescued all kinds of breeds of dogs, but I have noticed that most of the homeless dogs, known as the Canaan breed, are the ones that are most abused and neglected," Lama Ghobar, pointed out.
Four years ago, Ghobar teamed up with Ghantous and other enthusiasts to form the organisation to help rescue the Canaan breed and other abandoned animals.
"Usually, people see this kind of dog in the streets, surrounded by rocks or garbage and media here portrays them as growling and aggressive," Ghobar said.
"What we are doing is changing their image and rebranding them as lap dogs that can easily be domesticated," she added.
People started seeing them portrayed while sleeping on a nice dog bed, or wearing a hoodie like some other breeds, playing with children, adults and cats, she noted.
" Secondly, we are rescuing the animals who were tortured or mistreated. We treat them medically and find them the best homes in Jordan and the US," Ghobar explained, stressing that this breed originates from biblical times.
"We have one of the best dog breeds in the world, but we treat them like vermin, instead of cherishing them like what dog lovers do abroad," she emphasised.
Malath has established a Facebook and Instagram page Malath -Canaan Rescue Jordan. This is where all real adoption happens and where people report abuses of dogs, she clarified.
"This is where our work became big and more organised," he said, noting that, so far, they have managed to provide homes for 286 cats and dogs.
"I rescue, foster, educate and find homes for pets," he said, adding that they plan to create educational programmes in collaboration with the Ministry of Education so people can adopt rather than buy pets.
Like every pioneers, they faced obstacles in the beginning, including mockery by some friends and acquaintances
"We have mainly been relying on animal-loving individuals and friends to help rescue the Canaan breed," Ghobar said.
However, the situation was much more difficult 10 years ago, she recalled, because people were not willing to adopt animals.
The situation has improved since, thanks to social media exposure and accessibility of animal rescue groups, and practices of torture and dog abuse became exposed locally and internationally, she explained.
"I don't believe that the economic situation is the main reason why abusing animals in this part of the world is rampant. I think it is due to the culture which perceives animals as soulless objects, the lack of laws and poor education," Ghobar stated.
Jordan needs a national campaign in which animal welfare is included, she said.
Related Articles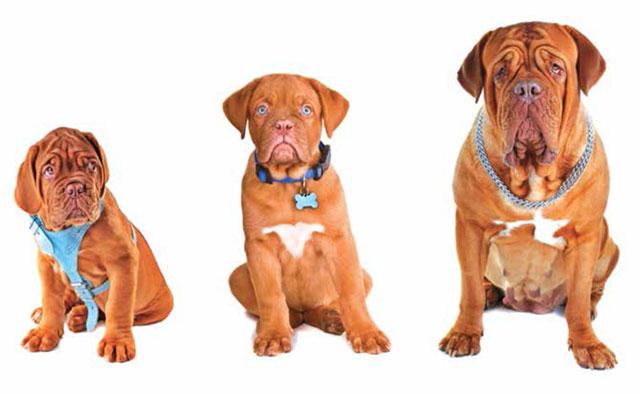 May 13,2018
By Silvia ZayadinVeterinarian Senior pets are such a delight and these sweet old souls deserve the best of everything.
Oct 09,2017
BAGHDAD — The welfare of stray cats and dogs roaming Iraq's capital Baghdad is far from a priority for most residents after years of bloodsh
Apr 18,2018
Pets that visit nursing homes or live there with a resident can be a benefit to all, but administrators also need to consider possible risks
Newsletter
Get top stories and blog posts emailed to you each day.