You are here
MENA religious leaders prepare strategy against incitement to violence
By Rula Samain - Nov 15,2015 - Last updated at Nov 15,2015
AMMAN — Middle East and North African religious leaders have developed a regional strategy to counter incitement to violence and agreed on steps for its implementation, according to a UN official.
UN Special Adviser on the Prevention of Genocide Adama Dieng said incidents of politically motivated violence and sectarian violence are "too often" preceded by incitement, including the abuse of religion to fuel hatred, and that in some cases religious figures are responsible for inciting violence, while others are at risk standing against it.
He made the remarks at a two-day event organised in Amman last week by the United Nations Office on Genocide Prevention and the Responsibility to Protect, the Columbia Global Centre Middle East in Amman, and Columbia Global Freedom of Expression.
Dieng added that the event aimed to establish a network of religious leaders from the MENA region that would enable them to support each other and act as agents of peace in their local communities.
He told The Jordan Times during a press conference that the participants were committed to working together to promote and implement strategies to counter incitement that could lead to atrocities.
"Decisions have been taken to move from words to deeds... not forgetting to make use of the talents of the young," Dieng said.
He explained that relevant atrocities included war crimes, crimes against humanity, ethnic cleansing and genocide.
Dieng used Daesh as an example, noting that the terror group uses highly sophisticated means to spread its message of fear, supported by records of inhuman and brutal acts. He said there are indications of genocide by Daesh against the Yazidi people.
Agnes Callamard, director of Columbia Global Freedom of Expression, said hate speech is a threat to people's equality and is becoming a global issue and a source of tension.
She added that governments' responses to hate speech have been "very blunt".
"Governments use charges of hate speech to target political minorities and legitimate expression, and thus it is not enough to counter hate speech without improving the text of the law... to focus on the right education to create resilience in communities," Callamard told The Jordan Times.
She said the way to tackle hate speech is through raising awareness among religious leaders to focus on universal values of love and acceptance.
The meeting built on earlier work by religious leaders in Fez, Morocco and Treviso, Italy, which resulted in a plan of action for religious leaders in the European region to prevent incitement to violence and contribute to preventing atrocities, according to a statement from the organisers.
The Fez meeting called for monitoring incitement, developing alternative messages, engaging in dialogue, revising education to appreciate all cultures, strengthening inter-religious and intra-religious dialogue and activities to ensure understanding, respect and communication, and engaging with political leaders, according to the UN News Centre.
Related Articles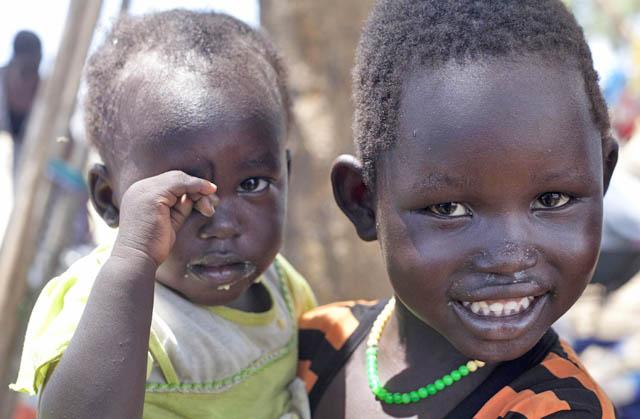 Apr 30,2014
Top United Nations rights officials vowed Wednesday to do everything in their power to prevent conflict-wracked South Sudan from sliding into genocide, and warned the warring factions they would be held responsible if famine breaks out.
Dec 17,2015
GENEVA — The UN High Commissioner for Human Rights accused Burundi's authorities on Thursday of dragging the country towards full-blown civi
Dec 28,2014
A far-right Israeli group that agitates against Arabs in the name of religion and national security is forcing Israel into a legal and political balancing act as it tries to contain sectarian violence.
Newsletter
Get top stories and blog posts emailed to you each day.