You are here
Mexico reaping rewards from tourism strategy, diplomat says
'Number of overnight tourists to Jordan up by 18%'
By Dana Al Emam - Oct 06,2016 - Last updated at Oct 06,2016
AMMAN — Partnerships between public and private tourism institutions in setting and implementing clear plans are key to boosting the sector's performance, according to Mexico's Ambassador to Jordan Enrique Rojo Stein.
The diplomat reviewed his country's new policy to enhance the sector's performance and to rise up to economic challenges, at an event held by the Jordan Inbound Tour Operators Association (JITOA).
The policy, launched in 2015, stipulates improving coordination between government agencies and building partnerships with the private sector, promoting competitiveness by revamping infrastructure facilities, developing marketing strategies and stimulating sustainability and positive social impact, said Stein.
Implementing the three-year plan brought a growth in tourism revenues in 2015 to $17.7 billion, a 9.4 per cent rise on 2014, and increased the number of visitors to 32.2 million, achieving a 9.1 per cent growth over the same period.
"We want to develop the idea of visiting Mexico as an experience rather than only a destination," he said, citing customised offers for regions that were hit by a hurricane, and deals encouraging workaholics to take a vacation in the country.
Mexico's now ranks 9th in the world for the number of tourists and 17th for tourism revenues.
Meanwhile, Tourism Minister Lina Annab cited the Jordan Tourism Board's (JTB) office in the US as a reference point for promoting Jordan as a tourist destination in Mexico as well as Canada.
Jordan's participation in tourism exhibitions in Mexico and the use of social media tools have registered positive results, but "there is a lot to be done" to attract more Mexican tourists, said Annab.
The minister noted that the tourism sector in Jordan is willing to "explore what Mexico has to offer", noting that Mexico spends $130 million annually on this sector.
JITOA Chairperson Ghada Najjar cited strong projections for the growth of Mexican tourism to the region, explaining that Mexican outbound travel to the Middle East is estimated to increase by 15 per cent and spending is expected to reach $16 billion by 2019.
"More and more Mexican tourists are travelling abroad and even with the region's unrest," she said, noting that visits are usually driven by leisure and visiting friends and relatives.
Yet, biblical and cultural sites in Jordan also attract Mexican tourists.
"While Mexican tourists come to Jordan in small numbers, they are actually on the rise. The number of overnight tourists has increased by 18 per cent between 2011 and 2015," Najjar said.
Related Articles
Dec 23,2015
AMMAN — The government supports the tourism sector to enable it to overcome the negative impact of regional conditions, Tourism Minister Nay
Jan 10,2017
AMMAN — Tourism Minister Lina Annab on Tuesday said that statistics on the tourism turnout last year showed an increase in overnight visitor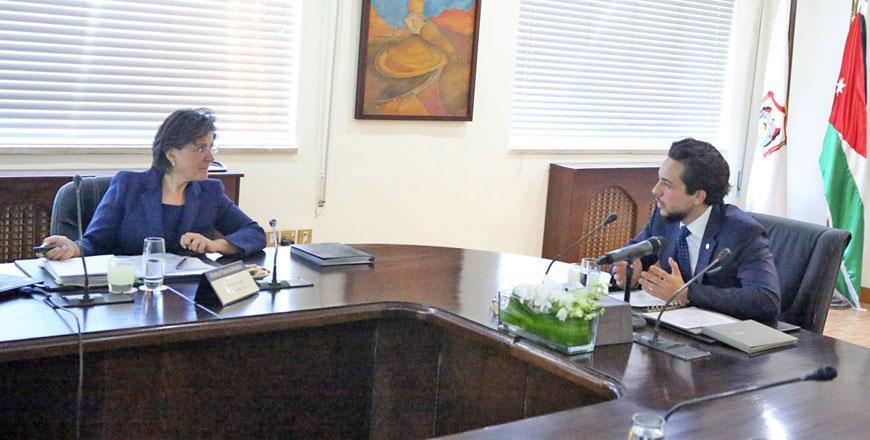 Dec 08,2017
AMMAN — HRH Crown Prince Hussein on Wednesday urged better planning of efforts to promote tourism as vital sector and a main contributor to
Newsletter
Get top stories and blog posts emailed to you each day.