You are here
MOMA, ILO sign contract to support refugee burdened municipalities
By JT - Oct 11,2018 - Last updated at Oct 11,2018
AMMAN — The Ministry of Municipal Affairs (MOMA) has recently signed a contract with the International Labour Organisation (ILO) for the Municipal Services and Social Resilience Project (MSSRP) which will be implemented in a number of municipalities across the Kingdom affected by the influx of Syrian refugees, according to a statement sent by the ILO.
Minister of Municipal Affairs Walid Masri, said in the statement that the partnership will contribute in supporting Jordanian municipalities by delivering services and employment opportunities for Jordanians and Syrians.
"This project has emanated as a response to the Government of Jordan's request to address the impact of the influx of Syrian Refugees on the Jordanian hosting communities within the Jordan Response Plan," he added.
Under the contract, the ILO in cooperation with project management at MOMA and the Cities and Villages Development Bank will develop the abilities of participating municipalities, contractors and partners in applying labour-intensive techniques and providing municipalities with the necessary documents and manuals to be used in current and future projects implemented by the municipalities.
Patrick Daru, ILO country coordinator in Jordan, underlined in the statement that the ILO is committed to supporting the ministry to increase job creation through MSSRP projects.
"This will contribute to Jordan reaching the 2030 Sustainable Development Goal number 8 on Growth and Decent Work," he added.
He specified that the ILO will handle the training aspect of the project in cooperation with the Jordanian Construction Contractors Association to prepare the participating municipalities.
According to the statement, MSSRP director at MOMA, Lamia Al Qawasmeh, said the project is a continuation of the Emergency Services and Social Resilience Project 2013-2017, which reached 5,013,045 Jordanian and 772,977 Syrian beneficiaries, according to the statement.
The new contract is in response to the Economic Growth Plan 2018-2022 which aims to put Jordan on a sustainable growth track to ensure resilience against any regional developments, said the statement.
MSSRP is funded by the World Bank and the governments of Canada, UK and Jordan.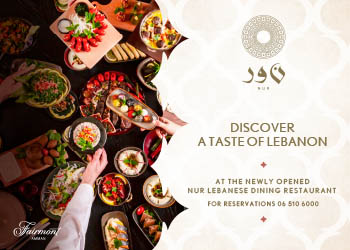 Newsletter
Get top stories and blog posts emailed to you each day.