You are here
'Most archaeological sites in Jordan inaccessible for people with disabilities'
By Sawsan Tabazah - Aug 27,2017 - Last updated at Aug 28,2017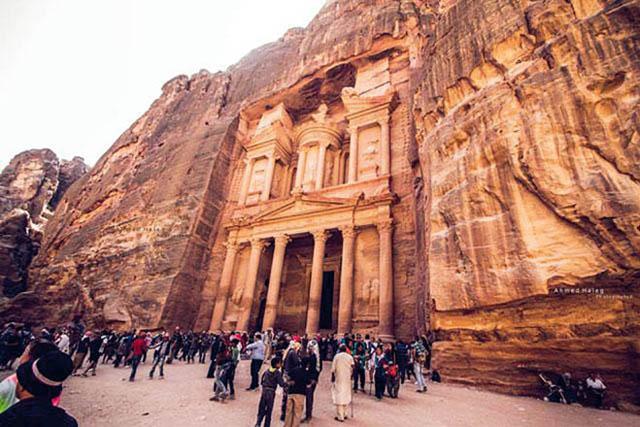 Most tourist sites in Jordan are not properly equipped and facilitated for people with disabilities, according to activists (File photo)
AMMAN — Most archaeological sites in Jordan are inaccessible for people with disabilities and facilitating the access to those locations is a "persistent demand" from their part, activists said.
Hala Abu Mahfouz, a student who suffers from physical disability, said that she is an independent person who has the right to enter archaeological and tourist places without asking others to carry her.
"Historical places like castles and Roman theatres are places we are deprived from visiting due to lack of facilitation," said Mahfouz, who is also an activist for the rights of people with disabilities.
Hadeel Abu Soufeh, a woman who uses a wheelchair, agreed with Mahfouz, noting that these sites, which do not have health utilities for people with disabilities, are not equipped with ramps although the roads are often rocky and difficult to walk on.
Dareen Deriah, the founder of the Massar initiative that aims to encourage facilitated tourism for people with disabilities in Jordan, said that the organisation organised eight trips around Jordan for people with disabilities, during which they faced numerous difficulties including obtaining permission to allow people with disabilities to enter a place like Petra with a vehicle.
Deria said roads' quality and official permissions are not the only obstacles, citing the issues of transportation and people who are not trained to deal with persons with disabilities.
"Among the eight trips around Jordan, the visits to Madaba and Azraq reserve were better than the other places, but we still faced some troubles," Deria added.
Sanad Abu Assaf, the co-founder of the Cumestair initiative which aims to facilitate the inclusion of people with disabilities in public life through voluntary work, said that enjoying summer's musical nights and festivals in Jerash and Amman's Roman Theatre are challenging.
Cumestair bought ramps to facilitate the access to the Roman Theatre for wheel-chaired people, but they were "confiscated by the site's administration" after Al Balad Music Festival last month, who said that they had to be examined by engineers.
Abu Assaf said that Cumestair intends to draw the attention of the Ministry of Tourism and Antiquities to the issue.
The ministry's Secretary General Issa Gammoh confirmed the lack of facilitation in historical and tourism sites, adding that the ministry believes that people with disabilities have the right to visit those places and must be given more care.
"Not all tourist and historical sites are equipped to serve people with physical impairments," he noted.
"As a member country of the International Tourism Institute, we are committed to the code of ethics which we signed with other states on tourism. This includes the right for everyone to enjoy tourism, including the underprivileged and people with disabilities," Gammoh said.
In all tenders and projects of renovation of tourist places the ministry has worked on since 2010, facilitation and safety of people with disabilities was a main focus, the official added, citing the development of the downtown project which cost $170 million.
Gammoh stressed the ministry team's and tourism police's readiness to offer help to people with disabilities in musical events and festivals.
"People see people with disabilities as those who need help, but we believe that if those places were properly equipped and facilitated, they can actually be the ones who can help others," Abu Assaf concluded.
Related Articles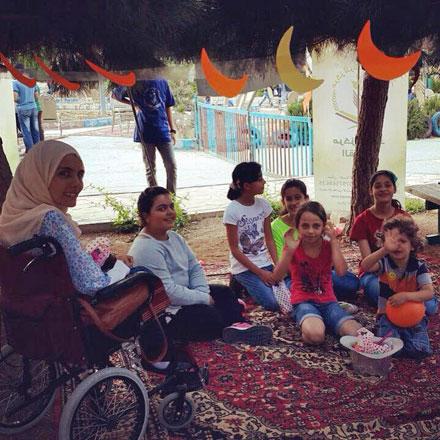 Jun 07,2018
AMMAN — A group of Jordanian volunteers have come up with an innovative, "reversed" concept of volunteering, aiming to show people with disa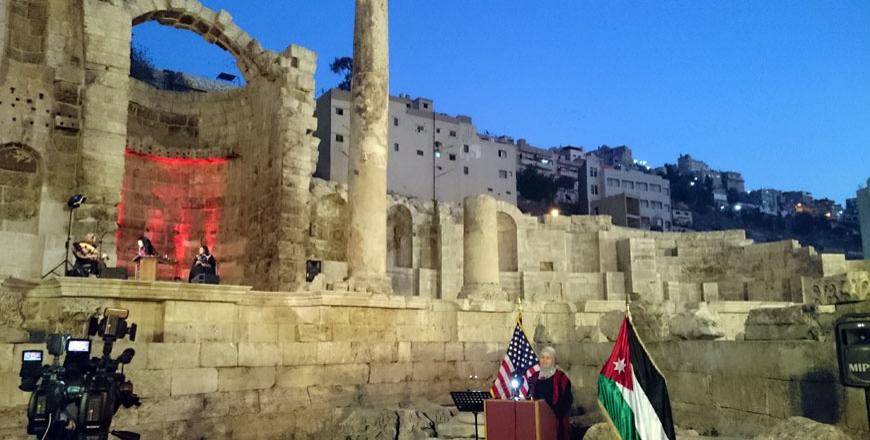 Nov 15,2016
AMMAN — The second phase of the restoration and rehabilitation of the Roman Nymphaeum in Amman was launched on Tuesday.The project is implem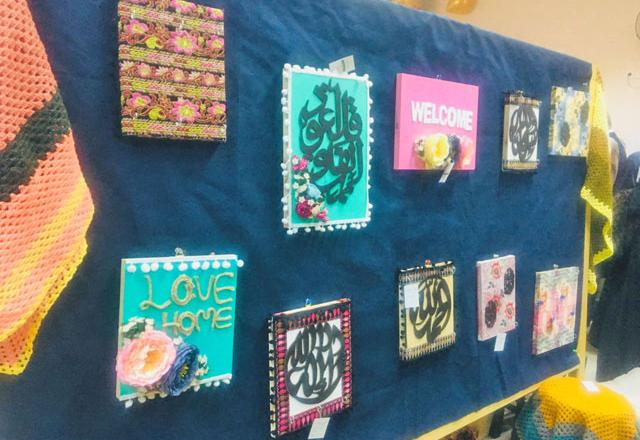 Dec 06,2017
AMMAN — Reema Mahfouz, a job seeker who failed to obtain a single interview because of her disability on Tuesday participated in a bazaar th
Newsletter
Get top stories and blog posts emailed to you each day.