You are here
MPs advise against taking part in anti-ISIL drive
By Khaled Neimat - Sep 03,2014 - Last updated at Sep 03,2014
AMMAN — Lawmakers on Wednesday submitted a memo calling on the government to refrain from taking part in any international or regional efforts to fight the Islamic State of Iraq and the Levant (ISIS).
The memo, which was signed by 21 deputies and filed with the permanent office in the Lower House, was initiated by veteran MP Khalil Atiyeh.
According to the memo, a copy of which was made available to The Jordan Times, deputies claimed that the war against ISIS "is not our war", and so the Kingdom should not engage in any military operation against them.
Jordan has not announced any official position on its intention to take part in the anti-ISIL alliance, which is in the making. His Majesty King Abdullah, who is in London to take part in a NATO summit that will discuss the ISIL threat, has repeatedly affirmed that Jordan is facing no security or military challenges, calling instead to focus on the economic challenge and reform endeavours.
His Majesty has also stressed that ISIL cannot flourish on Jordan's soil because of the demographic makeup of the country, where there is no sectarian or religious divide among the people.
UK envoy in Amman, Peter Millett, hinted Tuesday that Jordan's role could be humanitarian, similar to the part the Kingdom has been playing in Afghanistan.
The MPs' memo is not likely to receive a majority support in the House if submitted to a vote, a lawmaker told The Jordan Times on condition of anonymity.
"We believe that if Jordan wants to protect itself against infiltration by ISIL militants into its territories, then it should be at the core of any military operations at this stage," the MP said.
Related Articles
Mar 13,2018
AMMAN — A group of MPs on Tuesday called for a "strong" denouncement of the Israeli law to strip residency from Jerusalem's Palestinians, sa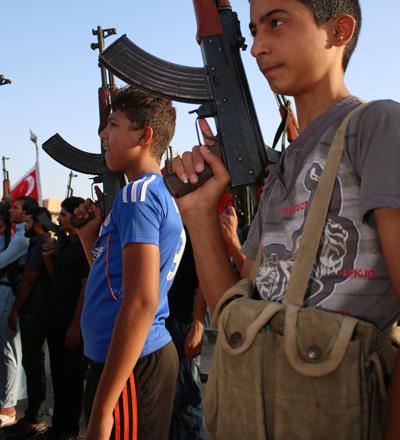 Jun 23,2014
The Kingdom on Monday continued sending military reinforcements to the country's border with Iraq, where business was as usual regarding the flow of passengers and goods, sources said.
Apr 19,2015
The Lower House's Legal Committee on Sunday recommended rejecting a memorandum submitted by MPs calling for amending the Jordan Teachers Association (JTA) Law.