You are here
MPs approve amended Crown Prince Foundation bill, Securities Law
By Jassar Al Tahat - Mar 05,2017 - Last updated at Mar 05,2017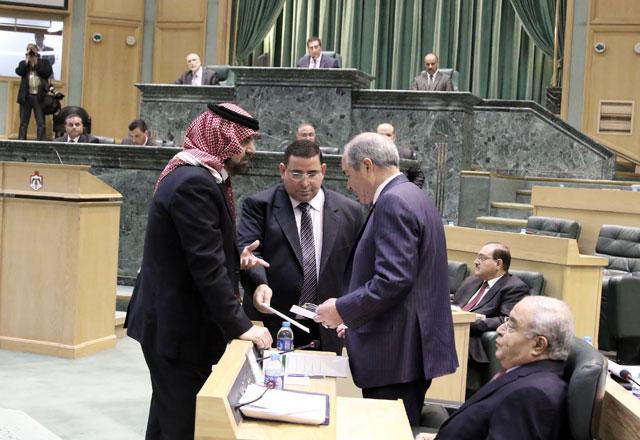 Deputies speak to Prime Minister Hani Mulki during a Lower House session on Sunday (Photo by Osama Aqarbeh)
AMMAN — The Lower House approved on Sunday draft amendments to the Crown Prince Foundation (CPF) Law and the temporary Securities Law during two legislative sessions.
Lawmakers' approval allows the CPF to found and own a non-profit technical university to utilise human resources, through practical, technical and academic higher education.
MP Khaled Bakkar (Irbid, 4th District) expressed support for the amended law.
"We support any academic institution that is willing to provide technical training to young Jordanians," he said.
Karak Deputy Musleh Tarawneh, head of the House education and culture committee, also supported the amendment, stating that "this step comes as part of the implementation of the national strategy to utilise human resources".
The Securities Law aims to develop legislation and adopt new methods to deal with securities, recordkeeping and setting of prices, while encouraging openness to global financial markets.
The approved law also promotes precautionary measures to protect investors, as well as the diversification of investment tools in the financial market.
The law also gives the board of commissioners of the Jordan Securities Commission (JSC) the right to take measures in cases of violations of the law, including ordering the removal of the violation within the period specified, halting the issuance of any securities related to the violators, and suspending or revoking licences or accreditation of violators.
The board also has the right to impose a maximum fine of JD100,000.
According to the approved temporary law, the JSC will form an "Investors Protection Fund", which will have a legal personality and financial independence.
The Investors Protection Fund's goals, management and operation will fall under regulations issued for this purpose.
Related Articles
Mar 28,2017
AMMAN — The Senate on Monday endorsed the laws on patents and securities after receiving them from the Lower House, the Jordan News Agency,
Apr 23,2018
AMMAN — The Jordan Securities Commission (JSC) took legal action against 45 violating companies during the first quarter of 2018, a statemen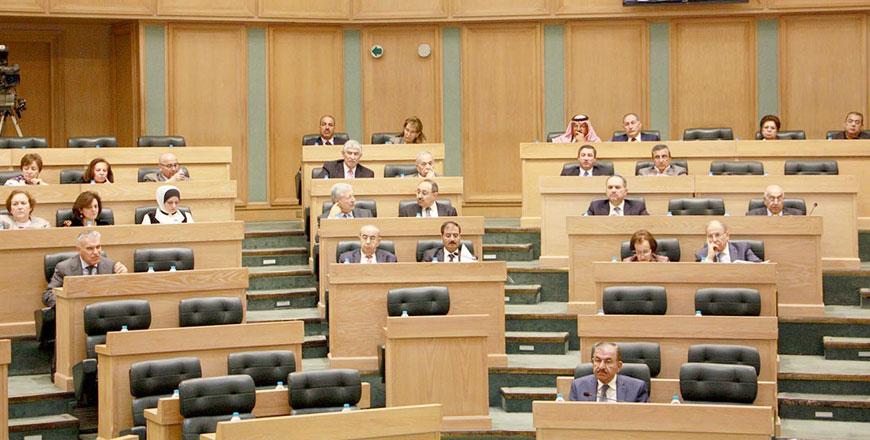 Mar 09,2017
AMMAN — The Senate on Thursday endorsed several draft laws and returned the draft amendments of the Tourism Law to the Lower House after mak
Newsletter
Get top stories and blog posts emailed to you each day.