You are here
MSF opens new operating theatres in Ramtha hospital
By Dana Al Emam - Jul 21,2016 - Last updated at Jul 21,2016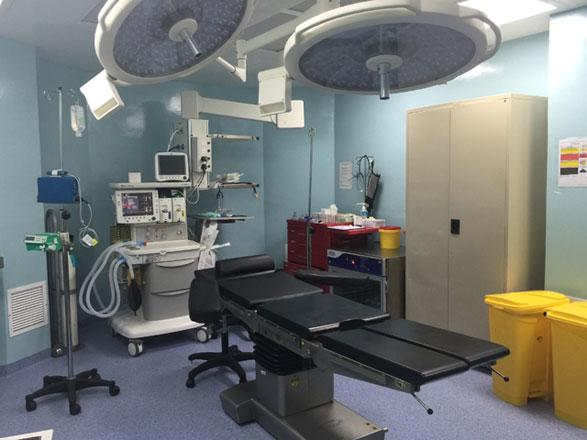 A newly inaugurated operating theatre is seen at Ramtha Public Hospital in the northern district on Wednesday (Photo by Dana Al Emam)
RAMTHA — Médecins Sans Frontières (MSF) has provided emergency medical care to over 2,000 war-wounded Syrians and performed over 800 major surgeries in Ramtha, an MSF official said on Wednesday.
The organisation has been providing lifesaving surgeries and rehabilitative post-operative care to Syrians fleeing the war at the Ramtha Public Hospital since September 2013, said Luis Eguiluz, MSF's head of mission in Jordan.
The NGO has opened a new operating department at the hospital in response to any significant increase in the number of war-wounded Syrians arriving in Jordan, Eguiluz said.
Speaking at the inauguration of the new department, the MSF official added that there had been a dramatic rise in the number of war-wounded Syrians arriving in Jordan.
He said the new fully equipped operating theatres could offer better treatment to patients.
Meanwhile, Eguiluz renewed the international medical organisation's call for the evacuation of war-wounded Syrians through Jordan's sealed northern border.
Authorities sealed the border on June 21 after a car bomb attack targeted a forward post to help refugees in the Rakban area, killing seven troops and injuring 13.
Since the closure of the border, MSF has not received any war-wounded Syrians in Ramtha hospital, located some 5km from the border with Syria, according to the organisation.
MSF's project coordinator in Ramtha, Michael Talotti, said the new department consists of two operating theatres, and other facilities, and would be staffed by 40 MSF employees.
Operating room supervisor Abdullah Alawneh told The Jordan Times that the department was specially designed to treat war injuries, which often require orthopaedic surgery.
The ward is linked to an emergency room, an intensive care unit and a unit for patient follow-up.
Alawneh added that the facility follows international infection control standards, as war wounds may be infected and require additional care.
Ramtha Hospital Director Akram Khasawneh described the new clinic as a "successful" example of humanitarian cooperation between the government and international organisations.
He commended the MSF project, noting that it offers patients the latest and most advanced medical technologies.
The France-based non-profit organisation has been working in Jordan since 2006 through a reconstructive surgery programme in Amman.
Since 2013, MSF has run its emergency trauma surgical project in Ramtha hospital, as well as a mother and child hospital, and two non-communicable disease projects in Irbid and Ramtha to support Syrian refugees and vulnerable Jordanians in host communities.
Related Articles
Sep 29,2016
AMMAN — At least 59 war-wounded Syrians, including 11 children between the ages of 3 and 14, "have been denied medical evacuation into Jorda

Mar 02,2016
AMMAN — Médecins Sans Frontières (MSF) eyes further official Jordanian facilitation for the process of cross-border aid supply to hospitals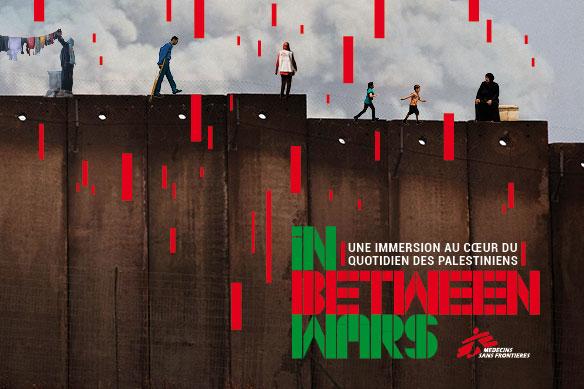 Sep 26,2016
AMMAN — An exhibition opened in the capital on Monday depicting the daily encounters of Médecins Sans Frontières (MSF) teams as eyewitnesses
Newsletter
Get top stories and blog posts emailed to you each day.