You are here
New exhibition brings together modern design, traditional embroidery patterns
By Ana V. Ibáñez Prieto - Aug 23,2017 - Last updated at Aug 23,2017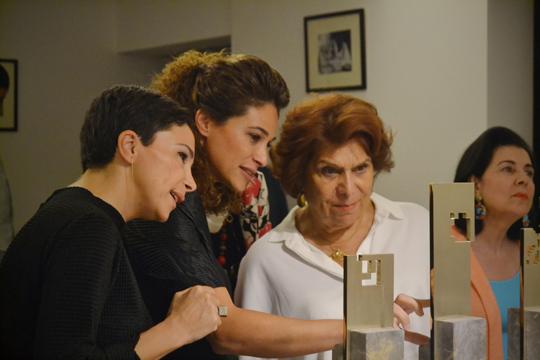 The art show titled 'Thirst for Solidarity' is held under the patronage of HRH Princess Wijdan in Amman (Photo by Ana V. Ibáñez Prieto)
AMMAN — A new exhibition at the Widad Kawar Home for Arab Dress is showcasing the artwork of the Naqsh Collective, which combines traditional embroidery patterns with modern designs and materials.
The event, titled "Thirst for Solidarity", is held under the patronage of HRH Princess Wijdan, who attended the inauguration ceremony on Sunday.
This exhibition brings the concepts of minimalism and modernity to the Widad Kawar Home for the Arab Dress, which displays traditional Arab costumes and jewellery with the aim of safeguarding the region's heritage.
The Naqsh collective was founded back in 2010 by the sisters Nisreen and Nermeen Abu Dail. Their artwork unifies the Oriental and the modern traditions, thus integrating the aspects of art, tradition and heritage, the sisters explained.
Nisreen and Nermeen said that they find their inspiration in the mixture of "the contemporary simplicity and the traditional Arab aesthetic, combined with high quality local craftsmanship".
Nisreen Abu Dail began her artistic career in Jordan designing personalised jewellery, home accessories and furniture, but it is the discipline of architecture that allowed her to find "harmony" between art and design.
Later on, the artist moved to the US, where she continued to pursue her career in art and architecture, and exhibited her artwork in several local and national art shows.
For her part, Nemreen Abu Dail started working for prominent local and international design agencies after graduating with a Bachelor of Arts in graphics. Now based in Dubai, she works primarily with the branding industry to create "transcending brands".
This art show is the last on a list of several local and international exhibitions, including shows at the Sharjah Islamic Art Museum, the Palestinian Museum, or their annual participation at Design Days Dubai.
up
55 users have voted, including you.
Related Articles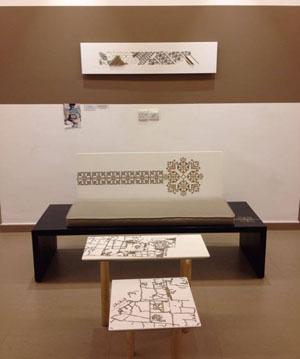 Nov 23,2014
Two art pieces among several displayed at the "Naqsh in Tiraz" exhibition were auctioned on Saturday to raise funds for injured Gazans.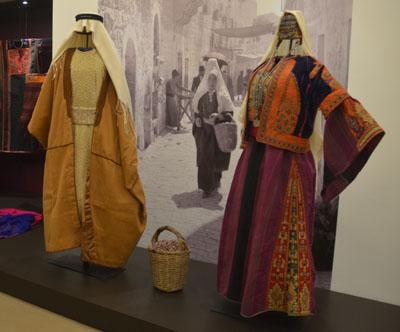 Jan 29,2015
When Palestinian Maha Saca found out that an exhibition would be held in Amman showcasing the traditional dresses of her hometown, Bethlehem, through the ages, she realised she had to come to Jordan.
Jan 24,2015
An exhibition that opens Sunday will showcase a collection of traditional dresses and jewellery items, in a step to document and revive the region's heritage, according to organisers.
Newsletter
Get top stories and blog posts emailed to you each day.