You are here
No decision reached over Syrian border reopening — official
By Raed Omari - Oct 08,2017 - Last updated at Oct 08,2017
A photo taken on Thursday, shows rebel forces standing guard on the Syrian side of the Nasib border crossing (known in Jordan as the Jaber border crossing) (AFP photo)
AMMAN — No final decision has been reached over the reopening of the Jaber border crossing with Syria, a senior official has said.
The senior official, who preferred to remain unnamed, said: "Talks over the issue are under way on a tactical level."
Asked about the authenticity of reports in the international press about Jordanian pressure on the Syrian opposition to hand control of Jaber crossing back to the Syrian government, the official responded: "There will be an announcement once a decision is reached."
"Nothing has been said yet about the outcomes of the meetings and discussions over the [Jaber] crossing reopening. All will be announced once there is an outcome," the official told The Jordan Times.
Reuters reported Thursday quoting Syrian rebels that Jordan had told the Syrian opposition that it was obliged to deal with a recognised state in order to open the crossing and to allow trucks to proceed to third countries.
"The presence of any regime employee is like restoring legitimacy to a worn-out regime against which the Syrian people rose up," Adham al Karad, a Free Syrian Army (FSA) rebel commander was quoted in Reuters' report as saying.
The FSA seized control of the Jaber crossing in 2015.
Syrian rebel leaders have been quoted in news reports recently as demanding that the Jaber crossing with Jordan be kept under the FSA's control with the deployment of an EU monitoring team as is the case in Syria's northern border crossings with Turkey.
The FSA also demanded that the so-called "Syrian opposition flag" be raised at the Jaber border crossing.
Related Articles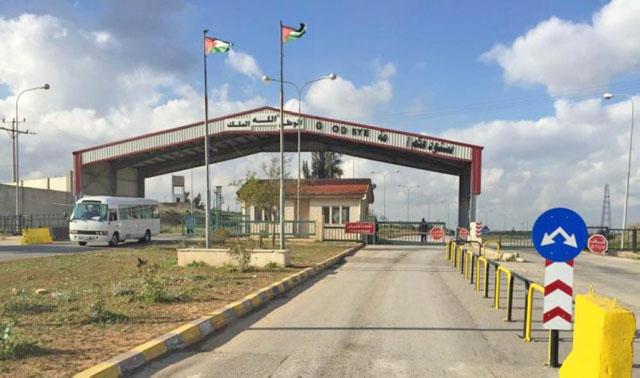 Jan 14,2018
RAMTHA/AMMAN — Residents of Ramtha on the borders with Syria said they are "sure" of their abilities to restore their northern district's lo
Apr 05,2018
AMMAN — For the first time in more than five years, a trade and industrial delegation from the Kingdom will visit Damascus mid this month to
Jun 13,2017
AMMAN — The Syrian army and Iran-backed militia forces have escalated attacks against a rebel-held part of the southern city of Deraa, a pos
Newsletter
Get top stories and blog posts emailed to you each day.