You are here
Nobel laureates visit Zaatari camp to shed light on refugees' plight
By Muath Freij - Nov 30,2016 - Last updated at Nov 30,2016
Nobel Peace Prize winnersTawakkol Karman and Shirin Ebadi visit the Zaatari Refugee Camp on Wednesday (Photo by Muath Freij)
AMMAN — Two Nobel Peace Prize winners visited Jordan's Zaatari Refugee Camp on Wednesday in an effort to make the world aware of the sufferings and hardships Syrians continue to face.
The Yemeni Tawakkol Karman and Iranian human rights lawyer Shirin Ebadi came to the camp, some 90km northeast of Amman, as part of an international tour to meet with the people who are in need and call for a free and decent life for them.
Karman said their visit to Jordan came as part of a campaign to voice solidarity with Syrian people against the acts perpetrated by the Syrian regime and terror groups.
"We call for providing refugees with all their needs and rights like education and healthcare, in addition to the right of returning to their homes," she told The Jordan Times during her visit to the camp, which is now home to 79,979, according to the latest UNHCR figures.
The Yemeni activist noted that the campaign consists of six women who have won the Nobel Prize, adding that their international tour started in the Middle East.
"Our task is to sense the needs of the oppressed people who call for a free and decent life, in addition to peace. We want to expose their needs for the world to heed," she noted.
Ebadi said she wanted to send a message of love from Zaatari, citing a conversation she had with Syrian women at the camp.
"Today, a Syrian woman told me that she wishes we would go back to loving each other. If we loved each other we would not be the way we are now," she added.
Related Articles
Oct 07,2017
BOGOTA — Yemeni Nobel Peace Prize laureate Tawakkol Karman said the world is turning a blind eye to the plight of millions of people s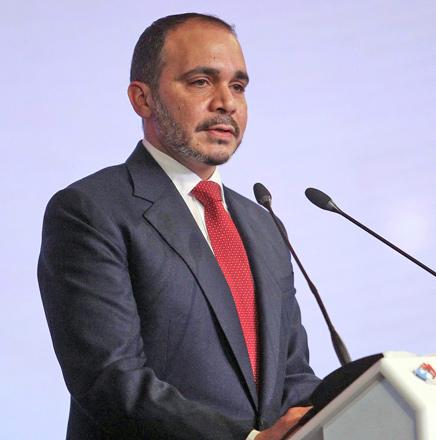 Mar 26,2018
DEAD SEA — World leaders, activists, youth and children on Monday gathered at the Dead Sea to create an action plan for over 263 million chi
Jul 12,2014
Swiss Federal Councillor Simonetta Sommaruga, who is head of the federal department of justice and police, visited the Zaatari Refugee Camp, the Zaatari Municipality and the Ribaa Al Sarhan refugee registration centre on Thursday during her visit to the Kingdom.
Newsletter
Get top stories and blog posts emailed to you each day.