You are here
One-day campaign collects donations for Gaza
By Muath Freij - Jul 22,2014 - Last updated at Jul 22,2014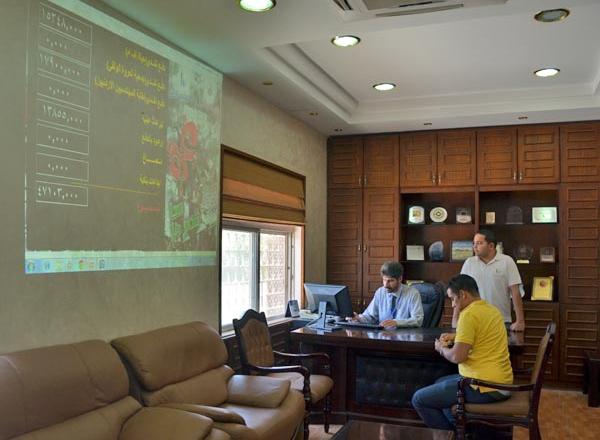 AMMAN –– "When a taxi driver donates his daily allowance, a child donates his pocket money and a simple employee donates his salary for Gaza, you realise how much Jordanians are willing to give to their brothers in Gaza," Jordan Engineers Association (JEA) President Abdullah Obeidat said on Monday.
Obediat was commenting on a one-day campaign launched to support Gazans as Israel continues an aggressive campaign on the coastal enclave that has left over 600 Palestinians dead.
Organised by the JEA, Hayat FM Radio Station and Al Urwa Al Wuthqa charity society, the campaign entailed collecting money for Gazans who are in need.
"These campaigns show that there are people willing to do all they can to help Gazans, while others may be spending money on trivial matters," Obeidat added.
Bader Nasser, a member of the JEA, said the money will be spent to buy medical equipment and help families whose houses were destroyed by Israeli air strikes.
The campaign began on Tuesday at 9:30am and wrapped up after midnight.
Amal Othman, one of the campaign's organisers and a member of the JEA, said many people see the horrific scenes Gazans are facing in the strip and they want to support them but don't know how.
"Such campaigns provide people with the chance to do what they can to help Gazans," she told The Jordan Times at the Professional Association Complex, which was one of the locations that received donors.
Othman noted that the JEA is organising several campaigns to support Gaza.
"On Sunday we began selling coupons to people who want to donate. Each booklet, worth JD100, consists of 20 coupons, and we sold around 10 of them," she said.
"We also set up boxes last Wednesday for people to donate."
She voiced hope that media outlets will promote these events to encourage more people to donate.
"I suggest that all campaigns come together so that they can be more effective and produce tangible results because they all have one goal — to support Gaza," Othman added.
Engineer Sami Atallah, said he donated money so that organisers can buy items that Gazans urgently need.
"These campaigns help support the morale of Gazans and encourage them stand in the face of the Israeli aggression. We need more campaigns to help Gaza," he told The Jordan Times.
Yousef Shishani, another donor, said he heard about the campaign on the radio and decided to come to donate.
"Money is important because organisers can buy food, rebuild houses and buy medical equipment," he added.
Obeidat said that all parties and people should stand with Gazans and support them.
Related Articles
Jul 23,2014
Organisers of a one-day donation campaign for Gaza decided to extend it until Thursday due to the public response, a member of the Jordan Engineers Association (JEA) said on Wednesday. 
Aug 23,2014
A month-long campaign to support the rebuilding of Gaza collected JD265,000 in cash donations on its first day on Friday, according to the Jordan Engineers Association (JEA), which organised the initiative.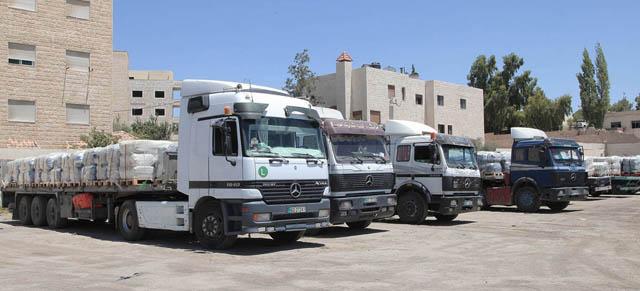 Jul 26,2014
The first batch of medical and humanitarian assistance collected by the Jordanian "Artery of Life" committee reached Gaza on Saturday.
Newsletter
Get top stories and blog posts emailed to you each day.