You are here
Orange Jordan launches 'discovery phase' of 4G service
By Dana Al Emam - Oct 15,2014 - Last updated at Oct 15,2014
AMMAN — Orange Jordan on Wednesday announced the launch of the discovery phase of its Fourth Generation (4G) network and a commercial launch of a fibre broadband offer, with connection speeds up to 80 megabits per second.
The 4G technology, which will provide users with higher download and upload speeds, low latency and a simpler network, will be available at hot spots in several locations in the capital, and expand progressively to major cities across the Kingdom, Orange Jordan CEO Jean-Francois Thomas told reporters.
"We led the leap towards high-speed mobile Internet with the launch of our 3G+ network, becoming the first in Jordan to offer double digit wireless Internet speeds," he said.
Current 4G hot spots include Rainbow Street, City Mall, Taj Mall, Mecca Mall, the Four Seasons Hotel, Orange City Centre Building, southern Abdoun, Abdoun Circle and North and South Abdali Boulevard.
The Orange Jordan CEO noted that offering 4G service commercially can be discussed once the company reaches an agreement with the government and the Telecommunications Regulatory Commission on a "reasonable" price for renewing its second generation licence.
He added that Orange Jordan's 4G discovery phase does not require a 4G licence, since it operates through the mandatory band, which consists of a spectrum that accommodates different technologies, including 3G and 4G.
The new "Fibre Speed 1" service offers customers "unlimited download around the clock", and provides landline subscribers with "unlimited calls to landlines and mobile networks across the Kingdom", in addition to discounts on international calls tariffs, according to Orange.
The fibre speed bundle, which is offered for individuals and enterprises for JD75, is currently available in the capital's Abdoun, Sweifieh, Dabouq, Tlaa Al Ali, Shmeisani, Jabal Hussein, Jabal Luweibdeh and Jubeiha neighbourhoods, in addition to Irbid city.
Related Articles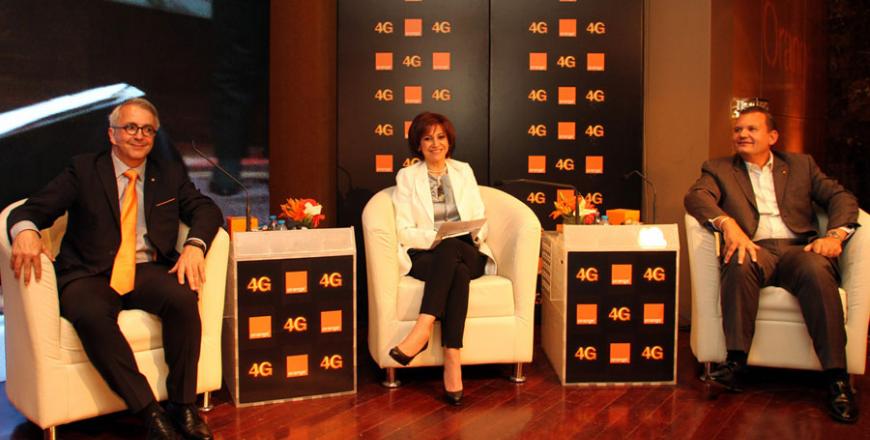 May 26,2015
AMMAN — Orange Jordan on Tuesday announced the launch of its fourth generation (4G) services in the Kingdom, providing mobile and wireless b
Sep 30,2014
Zain Jordan on Tuesday said it will commercially launch fourth generation services (4G) in the first quarter of 2015 after signing an agreement with China's Huawei to build its 4G network.
Jan 26,2015
Orange Jordan said Sunday its investments to provide fourth generation (4G) services and upgrade the network for 2014-2015 will reach JD250 million.
Newsletter
Get top stories and blog posts emailed to you each day.