You are here
'Over 100,000 cars entered Jordan from Gulf this summer'
More than half of arrivals from Saudi Arabia
By Ahmed Bani Mustafa - Sep 29,2016 - Last updated at Sep 29,2016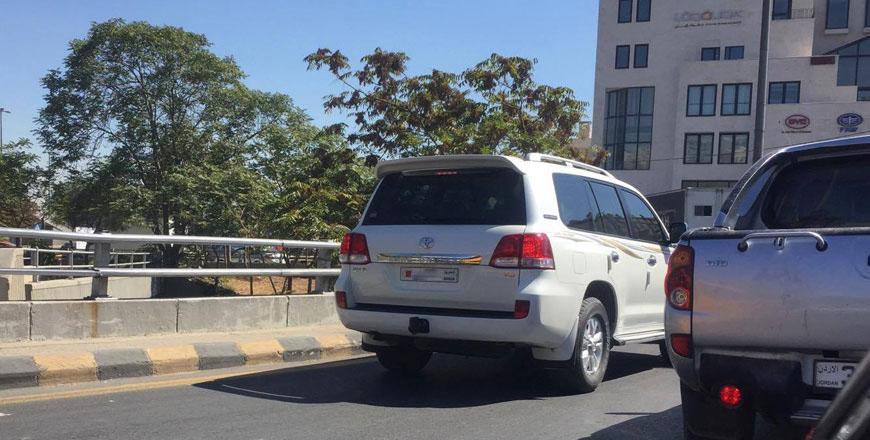 A vehicle with a Bahraini licence plate is seen on a street in Amman on Wednesday (Photo by Omar Obeidat)
AMMAN — Over 100,000 cars entered the Kingdom from Gulf countries this summer, according to figures from the Jordan Customs Department (JCD) prepared upon a request by The Jordan Times.
The JCD data showed that 104,254 cars entered Jordan through the Omari and Mudawara crossings on the border with Saudi Arabia between July 1 and September 1, bringing tens of thousands of families from the Gulf region to spend their summer vacation in the Kingdom.
A JCD official, who preferred to remain unnamed because he is not authorised to speak to the media, said the cars were carrying nationals of Gulf countries in addition to Jordanian expatriates who usually return to Jordan in summer to spend their holidays with their families.
Over half of the arrivals were from Saudi Arabia, with lower numbers from the United Arab Emirates, Kuwait, Qatar, Bahrain and Oman.
Official figures estimate the number of Jordanian professionals in the six-state Gulf Cooperation Council at nearly 750,000, nearly 300,000 of whom are based in Saudi Arabia, followed by the UAE with nearly 200,000.
This summer, money changers across the Kingdom reported growing demand for the dinar driven by Jordanian expatriates and Arab visitors.
Jordanian Exchange Association President Alaa Eddine Diraniyeh told The Jordan Times previously that strong demand for the local currency surges usually in the months of July, August and September.
Remittances of Jordanians abroad reached around JD2.7 billion last year, according to the Central Bank of Jordan.
But the return of expatriates and the influx of Arab tourists are not always seen as good news, particularly for Amman residents.
The streets of Amman had seen severe traffic jams this summer, which prompted city planners and the traffic department to take several measures to ease congestion by imposing strict parking fines.
According to official numbers, there are some 1.3 million cars in Jordan, 38 per cent of which roam the streets of Amman.
The JCD official said it had taken various measures to facilitate the entry of visitors at border crossings, such as increasing the numbers of employees and improving their preparedness.
The official added that some JCD cadres had to work up to 20 hours per day during peak periods to handle the huge influx of arrivals and departures.
Related Articles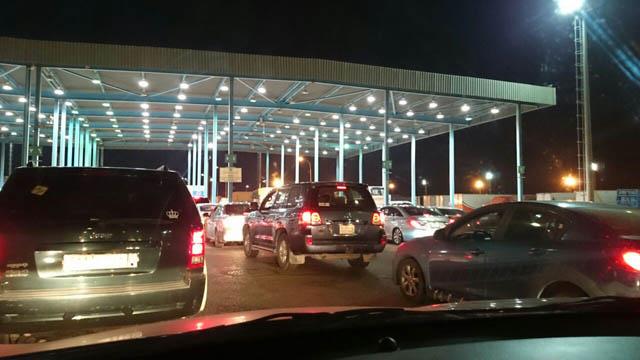 Jul 26,2014
Over 10,000 cars entered the Kingdom from Saudi Arabia on Thursday and Friday through the Omari border crossing, a customs official said Saturday. 
Jun 30,2016
AMMAN — Thousands of Jordanian expatriates in the Gulf region are expected to cross into the Kingdom from Saudi Arabia in the last week of R
Jul 05,2016
AMMAN — Jordan's southern border is witnessing "very active" movement, with thousands flocking to the Kingdom from the Gulf to spend Eid Al
Newsletter
Get top stories and blog posts emailed to you each day.