You are here
Over 20 MPs want no-confidence motion
By Raed Omari - Dec 14,2014 - Last updated at Dec 14,2014
AMMAN — More than 20 MPs signed a memorandum on Sunday, requesting a motion of no confidence in Prime Minister Abdullah Ensour's government, primarily citing its incapability to run the state's affairs.
Authored by MP Mahmoud Kharabsheh (Balqa, 1st District), the memorandum also cited the government's "lack of vision and its waning popularity" as the major reasons for their insistence on a no-confidence motion.
"My colleagues asked me to write the memorandum," Kharabsheh said, citing Article 53 of the Constitution which reads: "A motion of no confidence in the Council of Ministers or in any minister may be raised by the Chamber of Deputies."
The lawmaker told The Jordan Times that he asked the MPs who signed the memorandum to sign another one, pledging not to withdraw their request for the no-confidence motion.
"In childish behaviour, similar requests of no-confidence votes have been submitted by lawmakers but all ended up either being shelved or cancelled," Kharabsheh said, expressing hope in his colleagues' seriousness this time.
The MP, an established lawyer, also said that the government's insistence on resorting to price hikes as the only remedy to financial problems was another major reason behind the call for a no-confidence vote.
"This government does not deserve to continue handling the state's affairs. It is a government of words and not deeds," he charged.
Asked why the planned gas imports from Israel were listed as one of the reasons behind the requested motion of no confidence, Kharabsheh said: "It was all not to sound as if taking revenge against the government or reacting to its policies. Our request is based on realistic and legitimate grounds."
"More than 20 MPs signed the memorandum. The no-confidence motion needs to be passed by at least 76 deputies," he said.
Related Articles
Dec 16,2014
A planned gas deal with Israel is causing considerable damage to relations between the executive and legislative authorities, as several deputies stand firm against any such cooperation and express readiness to fight it through various means.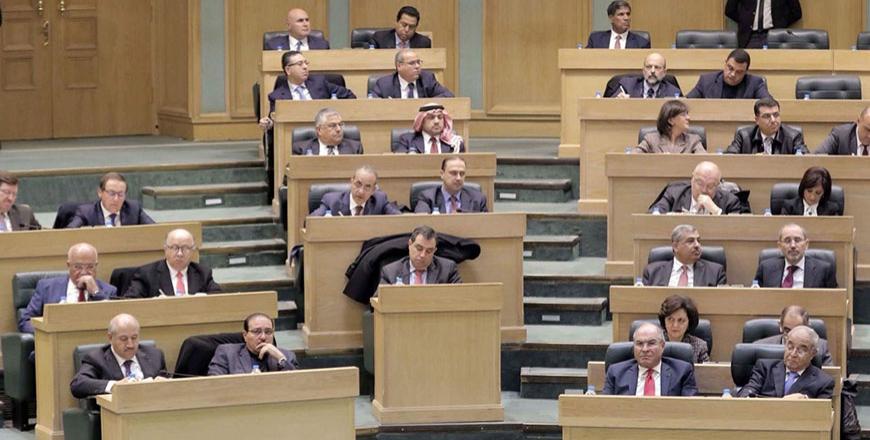 Feb 18,2018
AMMAN – The government on Sunday survived a parliamentary vote of no-confidence brought by a group of MPs over what they said lack of vision
Feb 14,2018
AMMAN — Lower House Speaker Atef Tarawneh on Tuesday announced that a memo signed by lawmakers requesting a vote of no confidence in the gov
Newsletter
Get top stories and blog posts emailed to you each day.