You are here
Overdependence on antibiotics detrimental to public health — specialists
By Suzanna Goussous - Jan 14,2016 - Last updated at Jan 14,2016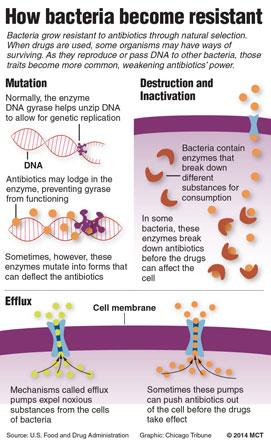 AMMAN — Medical specialists on Wednesday advised the public against buying non-prescribed antibiotics from pharmacies amid the prevalence of viral infections such as influenza and the common cold during winter.
Consultant Physician Abdulrahman Anani noted that the consumption of antibiotics in Jordan is three times as much as in the UK, "although the weather is colder there and the population is bigger".
Anani told The Jordan Times that the use of antibiotics without a prescription will enable microbes to develop higher resistance against any medicine.
"Jordan was listed by the World Health Organisation [WHO] as one of the countries with the most misuse of antibiotic drugs," he said.
WHO's 2014 report on global surveillance of antimicrobial resistance revealed that antibiotic resistance "is no longer a prediction for the future; it is happening right now, across the world, and is putting at risk the ability to treat common infections in the community and hospitals", according to the organisation's website.
"Without urgent, coordinated action, the world is heading towards a post-antibiotic era, in which common infections and minor injuries, which have been treatable for decades, can once again kill," WHO warned.
Anani urged the public to visit a physician or a specialist before buying antibiotics, especially in the flu season.
The doctor called for holding awareness campaigns for patients and doctors to avoid the overuse of antibiotics.
"The society as a whole is in danger if overdependence on antibiotics continues, because it enables bacteria to build better immunity and spread quicker."
Anani stressed that patients should complete the whole course of medication they are prescribed.
"As soon as they feel better, they stop taking the medicine. This is wrong, because the disease will re-enter the body, in a stronger manner and the medicine will not work again," he explained.
Madallah Maaytah, a chest and internal medicine consultant, also stressed the importance of having a medical prescription when buying antibiotics.
"Without a prescription, the medicine shouldn't be sold to the patient; as the body will develop resistance against the antibiotic and not the bacteria," Maaytah said.
He noted that many medical conditions do not need antibiotics as they are considered "simple infections".
As for the flu, Maaytah said patients should recover without taking medication by having plenty of hot drinks and vitamin C-rich food, taking painkillers and getting one to two days of rest at home.
Noor Abdallah, a pharmacist, said customers tend to ask for antibiotics because they think it is "easier, faster and cheaper".
She said pharmacies usually do not sell non-prescribed antibiotics to patients unless they travel or insist on it for personal reasons.
Another pharmacist said they do not sell antibiotics to those who suffer major illnesses and advise them to see a doctor instead; however, some patients prefer using antibiotics rather than seek a medical opinion.
According to a 2014 study published in the Bulletin of Environment, Pharmacology and Life Science, 67.1 per cent of 1,141 surveyed Jordanian adults believe they can treat common infections due to changes in the weather with antibiotics, while 28.1 per cent said they use the drugs as painkillers.
The study said 49 per cent of respondents use leftover antibiotics without consulting a doctor, while 51.8 per cent said they take antibiotics based on a relative's advice.
Related Articles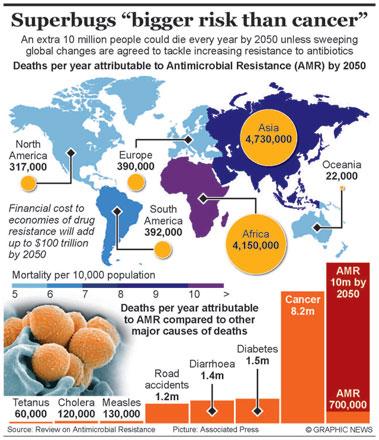 Jan 26,2017
AMMAN — Health Minister Mahmoud Sheyyab on Thursday stressed the importance of drawing up a national plan to study germs resistant to antibi
May 31,2016
Many people still do not know which infections can be treated with antibiotics, and doctors may not be warning their patients about th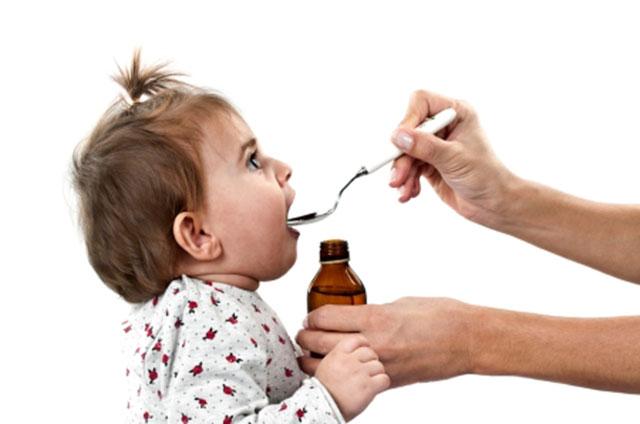 Sep 30,2014
Kids who get treated with broad-spectrum antibiotics before age two face a higher risk of childhood obesity, said a US study on Monday.
Newsletter
Get top stories and blog posts emailed to you each day.