You are here
'Owners of lands in Irbid to challenge compensation rates for their properties acquired for gas pipeline '
By Raed Omari - Mar 15,2018 - Last updated at Mar 15,2018
AMMAN — Expecting "low" compensation rates for the lands the government has recently acquired to build a gas pipeline, lawyer of the land owners said on Wednesday that he will start legal procedures as of next week to claim higher payments.
The government has officially acquired lands in the northern region for the purpose of building a pipeline to bring Israeli gas to Jordan.
Rafat Quraan, lawyer of the northern region's land owners, said that he will file lawsuits on behalf of his clients in Ibsar Abu Ali and Deir Al Seaneh in Irbid against the compensation rates for the lands acquired by the government, even though payment values have not been decided yet.
"A technical committee from the Lands and Survey Department is supposed to be formed to calculate the compensation rates for the lands acquired," he said, adding that "no such committee has been formed yet, although the acquisition decision was published almost a month ago in the Official Gazette".
"But the compensation rates are expected to be low given the high value of the agricultural lands acquired," Quraan told The Jordan Times.
The Official Gazette says that the Cabinet on February 19 decided to acquire lands in the northern region on the basis of the 1987 Acquisition Law to build a gas pipeline that will extend from the entry point on the borders near Sheikh Hussein Border Crossing to Khanasri in Mafraq Governorate.
In September 2016, the National Electric Power Company (NEPCO) signed a 15-year agreement with Noble Energy, a Houston-based company that holds the largest share in the Israeli Leviathan Gas Field, with the aim of receiving $10-billion worth of natural gas supplies.
In January, the Department of Lands and Survey published an advertisement in Al Rai newspaper, announcing that the Ministry of Energy and Mineral Resources had acquired some lands along Irbid, Ramtha and Mafraq where the pipeline is expected to be built. However, it was not mentioned in the advertisement that the lands would be used for this particular, unpopular project.
In previous remarks to The Jordan Times, Quraan said that the government had acquired a total of 344 dunums of agricultural land and would rent another 611 dunums for the coming two years.
"The pipeline will occupy 25-metre-wide plot passing through these lands," Quraan said. "This in practice means that each plot of land on the way of the pipeline will be destroyed," the lawyer said, adding that most of these lands are planted with olive trees.
Quraan said that the lands acquired were in Northern Shuna, villages of Samma, Makhraba, Ibsar Abu Ali, Al Taybeh, Houfa, Kufr Assad, Ham, Juhfiyeh, Al Huson and Deir Al Seaneh in Irbid, the town of Ramtha and Khanasreh in Mafraq.
According to NEPCO, the agreement will help save Jordan around $600 million per year.
Related Articles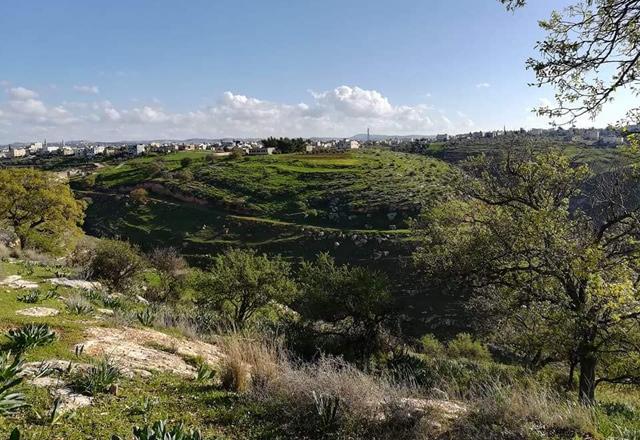 Feb 26,2018
AMMAN – "They do not want Israeli gas," the lawyer of a northern region residents whose lands have been acquired by the government to build
Mar 08,2018
AMMAN — The government has officially acquired lands in the northern region for the purpose of building a pipeline to bring Israeli gas to J
Aug 15,2018
AMMAN — Residents of Irbid's Ibsar Abu Ali village on Wednesday said that the "expropriation" of lands for the 65-kilometre-long Israeli gas