You are here
'Parliamentary blocs' expanded authority to improve House performance'
'Parliamentary Guide in Jordan', published recently, outlines suggestions to improve legislative process
By Dana Al Emam - Jul 06,2017 - Last updated at Jul 06,2017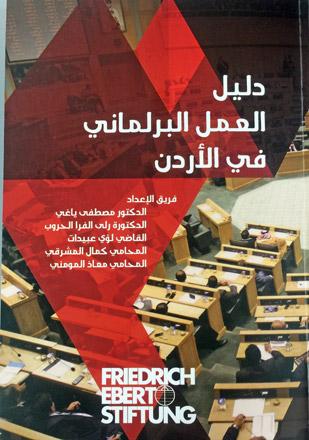 AMMAN — Amending the Lower House's internal regulations to expand the authorities of parliamentary blocs will improve the performance of parliamentarians in light of the absence of effective representation of political parties, an expert said on Wednesday.
Former MP Rula Hroub suggested that granting parliamentary blocs the oversight authority of parliamentary committees, including the authority to question ministers and hold sessions regarding the vote of confidence, will enhance political activism under the dome.
Speaking at the launch event of a publication titled "Parliamentary Guide in Jordan", Hroub also called for enacting constitutional amendments and amendments to the Lower House's internal regulations, in order to grant MPs the authority to add or remove provisions from draft state budget, as their current role is limited to suggesting reductions of executive spending.
These suggestions, among others, are available in the guide, co-authored by Hroub, Balqa Deputy Mustafa Yaghi, lawyer Kamal Mashreqi, judge Luay Obeidat and lawyer Muath Momani.
The Friedrich-Ebert-Stiftung publication comprises eight chapters that cover the constitutional, legislative and oversight duties of parliament as an institution, as well as the internal regulations that govern parliament's work.
The guide, which is slightly over 100 pages, also explains parliament's relations with civil society and its role in ensuring human rights.
Commenting on the publication, Yaghi said it puts the parliamentary institution into its "correct constitutional position", in contrast to how its means have been misused over the past years, turning it into an institution that provides services to citizens based on "nepotism".
The publication, which is designed to address citizens and lawmakers, seeks to challenge the misconception among some Jordanians that parliament is a "fragile" institution.
For his part, Mashreqi underlined the role of the guide in highlighting parliamentarians' relations with civil society and their role in advancing Jordan's commitment to international human rights conventions.
He noted that, although the guide is the first of its kind in Jordan, he hoped to see it undergo "valuable" additions from experts and MPs.
Related Articles
Oct 27,2014
The latest constitutional amendments are primarily meant to keep the army and other security bodies solely as national institutions away from the effects of politics, according to a senior official.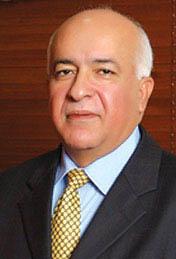 May 06,2017
AMMAN — The Parliament's upcoming extraordinary session will address a set of key regulations aimed at enhancing societal security and
Nov 07,2016
AMMAN — With the inauguration of Parliament's first ordinary session on Monday, the Sisterhood Is Global Institute (SIGI) said it will monit
Newsletter
Get top stories and blog posts emailed to you each day.