You are here
Peacekeepers commended for contribution to UNMIL
Jan 31,2013 - Last updated at Jan 31,2013
AMMAN — Karin Landgren, the UN secretary general's special representative of and coordinator of UN Operations in Liberia has lauded members of the Jordanian Formed Police Unit 1(FPU) for the critical role they have played in implementing the UN Mission in Liberia's (UNMIL) mandate to support the government and people of Liberia in their efforts to consolidate peace and develop their country.
"Since their deployment in 2003, the members of the Jordanian Formed Police Unit have demonstrated a great sense of responsibility and professionalism in carrying out their duties… each and every one of them, playing a crucial role in Liberia's peace process," a UNMIL statement quoted Landgren as saying at a medal award ceremony held at the German embassy in Monrovia on Wednesday.
The UN envoy particularly thanked the FPU for enhancing security at the Monrovia Central Prison and praised their humanitarian activities such as providing free medical outreach services and food to inmates at the prison and local communities.
Related Articles
May 28,2013
The UN secretary general's special representative for Liberia, Karin Landgren, on Tuesday honoured Corporal Ali Al Sabaa for his courage and professionalism in preventing a group of inmates from escaping a prison in Liberia.
Dec 19,2012
Sonni, 33, is studying at the University of Liberia to become a teacher. She loves her calling but there is one fly in the ointment: She has vision problems that make it difficult for her to read.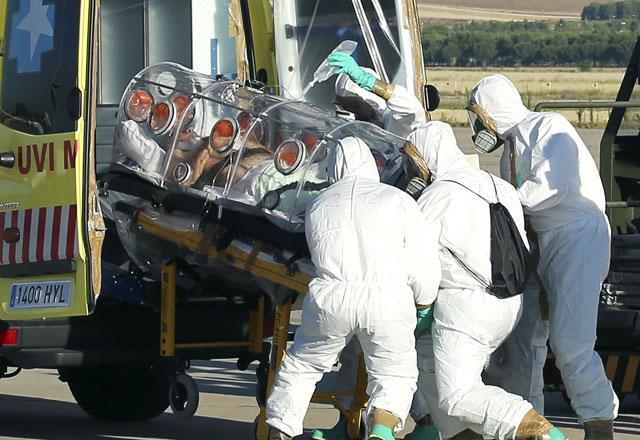 Aug 07,2014
The army blockaded rural areas hit by the deadly Ebola virus in Sierra Leone on Thursday, a senior officer said, after neighbouring Liberia declared a state of emergency to tackle the worst outbreak of the disease, which has killed 932 people.
Newsletter
Get top stories and blog posts emailed to you each day.