You are here
Petra authorities mull lowering entry fees for foreign tourists
By Omar Obeidat - Mar 15,2015 - Last updated at Mar 15,2015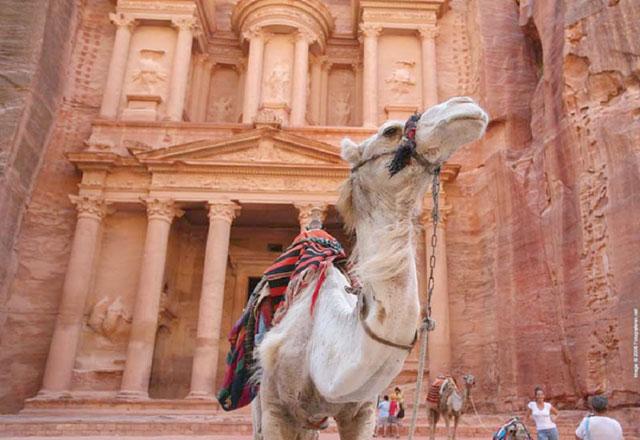 AMMAN – Authorities are studying lowering entry fees to Petra for foreign tourists to encourage visitors stay in the ancient city, Petra Development and Tourism Region Authority (PDTRA) Chief Commissioner Mohammad Nawafleh said Sunday.
Nawafleh told The Jordan Times that PDTRA and the government are currently mulling the possibility of reducing entry charges, which is JD50, paid by foreigners if they spend a night at the city, 235 kilometres south of Amman, in an attempt to increase occupancy rates at hotels there.
Nawafleh said Jordanian and Arab tourists pay only JD1 as entry fees to rose-red city, which has been elected internationally as one of the New Seven Wonders of the World.
Hoteliers in Petra received the news with mixed reactions.
Khaled Nawafleh, president of the Petra Hotels Association (PHA), said promotion campaigns inside and outside the Kingdom are the key to revive tourism in the ancient city, adding that occupancy rates and the number of tourists dropped sharply over the past five years, which he described as the toughest crisis in decades.
He noted that the daily number of visitors prior to 2011 used to reach 3,000, while recently it went down to around 300 tourists, attributing the sharp decline to regional turmoil and lack of promotion.
Occupancy rates at the city's 45 hotels are currently around 15 per cent, he said.
"Five years ago hotels used to be fully occupied by Jordanian and foreign tourists," the PHA head noted.
Lowering the entry fees would not be the remedy for the challenges facing the tourism industry in Petra, Nawafleh stressed.
The hotelier criticised the role of Jordan's diplomats across the world for what he termed as their "failure" to promote the Kingdom as a stable country despite turmoil in the neighbourhood, calling on officials to give more attention to economic issues.
"Unfortunately, officials are busy making political statements only," he added.
But Fawaz Hasanat, owner of a hotel in Petra and former president of PHA, said lowering entry charges would be helpful to boost tourism in the city.
"It is a good solution to exit such a difficult problem," Hasanat told The Jordan Times over the phone.
Related Articles
Sep 08,2015
AMMAN — The Tourism Ministry said Tuesday it is studying a social media post promoting the ancient city of Petra as located in Israel to dec
Feb 17,2014
The Private Hospitals Association (PHA) is considering increasing the fees of healthcare services offered to non-Jordanian patients at the Kingdom's private hospitals, its president said on Monday.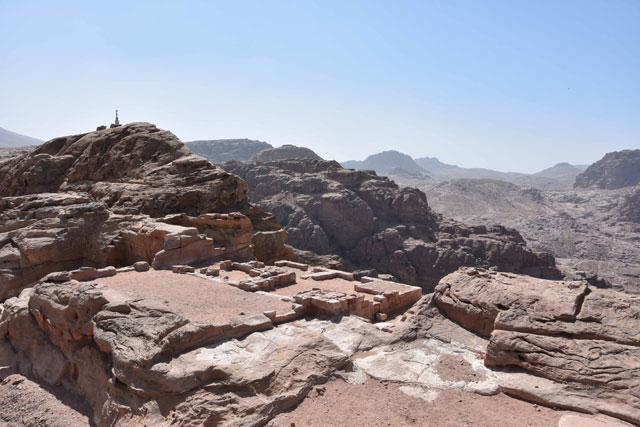 Dec 24,2017
AMMAN — Until now, very little was known about public baths in Petra, according to a French architect affiliated with Ifpo who developed a r
Newsletter
Get top stories and blog posts emailed to you each day.