You are here
Prince Hassan asserts on dialogue to counter polarisation, extremism
'Pluralism fundamental to facing xenophobia'
By JT - Jan 13,2019 - Last updated at Jan 13,2019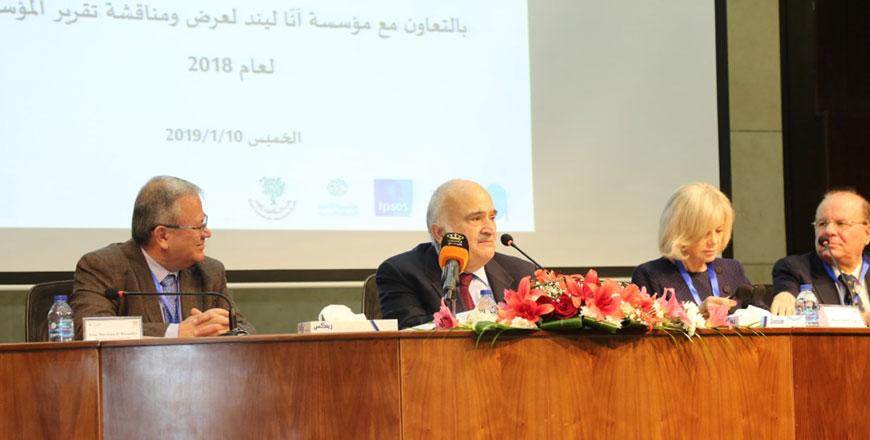 HRH Prince Hassan addresses the symposium on the 'Intercultural Trends Report' on Saturday (Petra photo)
AMMAN — HRH Prince Hassan, chairperson of the Royal Institute for Interfaith Studies' Board of Trustees, on Saturday called for the reinforcement of the values of pluralism and diversity, to counter polarisation in the region.
During a review symposium on the "Intercultural Trends Report", Prince Hassan called for empowering "humans" to build stronger societies and strengthen citizenship.
These values are the foundation of humanism in the face of extremism, ignorance and xenophobia, His Highness stated.
During the event, co-organised by the Anna Lindh Euro-Mediterranean Foundation for the Dialogue between Cultures and the University of Petra, the Prince noted that respecting differences represents the solid human base that leads to a patriotism that incubates religious and cultural diversity, according to a statement issued by Prince Hassan's office.
There is need for a dialogue mechanism that is based on respecting various opinions, in a way that allows serious objective talks on setting priorities and identifying national and regional commonalities, he stressed.
Marwan Muwalla, president of Petra University, said that Petra University and the Anna Lindh Foundation have convergent interests, as both institutions aim at investing and supporting young people.
He added that education through diversity is a rewarding tool as it produces rich understanding and dialogue.
Elisabeth Guigou, president of the foundation, said that the centrality of intercultural dialogue has been recognised by the societies of the region at large through the Intercultural Trends Survey at the heart of the 2018 edition of the report.
"This centrality is pivotal in addressing the issues of the day, from the social impact of the refugee crisis to the root causes of radicalisation and challenging extremist narratives," she was quoted in the statement as saying.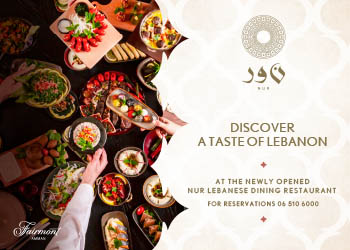 Newsletter
Get top stories and blog posts emailed to you each day.