You are here
Prince Hassan calls for interdisciplinary approach to preserve ancient sites
By JT - Jun 03,2014 - Last updated at Jun 03,2014
AMMAN — HRH Prince Hassan has called for a new interdisciplinary and cross-regional approach to preserve the world's most ancient sites like Petra, Ain Ghazal, Um Al Jimal and many others.
Chairing a meeting with HRH Princess Sumaya attended by the "world's leading archaeologists" at the Madaba Institute for Mosaic Art and Restoration on Monday, Prince Hassan stressed the importance of ensuring that local communities are empowered to assist in the preservation of ancient archaeological sites.
"Empowerment of marginalised people is an issue that is very close to my heart," he said.
"People must have a say and be able to contribute responsibly in order to preserve their greatest monuments," a statement from the prince's office quoted him as saying.
Due to damages caused by neglect, vandalism, natural phenomena, the lack of laws to enforce preservation, low involvement of the local population and poor human and technical resources, experts like Talal Akasheh at Hashemite University have estimated that sites like Petra might cease to exist within 50 years.
"There are many causes of damage to our greatest ancient wonders," Prince Hassan said. "That's why the responsibility of preserving Jordan's past cannot be that of the Department of Tourism and Antiquities alone.
"We need everyone — the Ministry of Education, the Ministry of Social Development, the Royal Institute for the Conservation of Nature, the Industrial Development and Economic Association, international organisations, urban planners and law enforcement personnel — to collaborate and get involved."
Archaeological experts from Jordan and around the world participated in the discussion, the statement said.
Monther Jamhawi, director general of the Department of Antiquities and Tourism Minister Nidal Katamine delivered addresses to kick start the discussion.
The statement said the meeting was "timely", given the increased damage to some of the world's most ancient wonders in Jordan and across the Middle East.
"For example, the war in Syria has caused damage to the Aleppo Souq, the tower on Krak de Chaveliers and the Great Mosque of Aleppo," the statement said.
Prince Hassan reminded the audience that these ancient marvels belonged to a shared heritage that cut across national boundaries.
"When we gaze upon these sites, we are reminded of a time when all the boundaries and labels used to divide us today did not exist."
"We should learn from the example of our ancestors. We should all work together and establish a regional creative commons," the prince said.
"We need to start collaborating on archaeological conservation, and extend these efforts to address water conservation, security, migration and other pressing issues facing our times."
Related Articles
Aug 12,2014
The Hamdi Mango Centre for Scientific Research (HMCSR) will benefit from a $200,000 US grant for the restoration and rehabilitation of the Roman Nymphaeum in downtown Amman.
May 21,2018
AMMAN — Mayor of Umm Al Jimal District Hassan Ruhaiba said that Maronite Patriarch of Antioch, and head of the Maronite Church Moran Mor Bec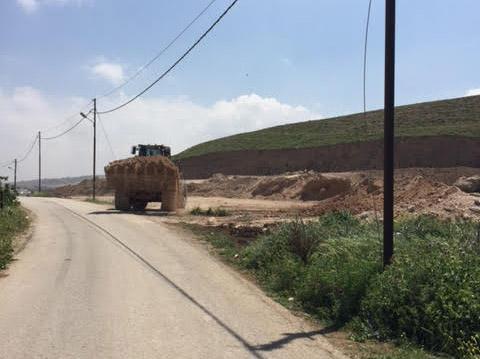 Jun 04,2017
AMMAN — Community archaeology, which seeks to empower and involve local communities in the protection and preservation of their shared past,
Newsletter
Get top stories and blog posts emailed to you each day.