You are here
Prince Hassan participates in seminar on 1918-1920 Syrian Kingdom
By JT - Sep 03,2018 - Last updated at Sep 03,2018
AMMAN — HRH Prince Hassan, president of the Arab Thought Forum (ATF), on Monday participated in a seminar titled "The Arab Renaissance State: The First Centenary of the Arab Government of King Faisal and the Syrian Kingdom".
During the seminar at the ATF, Prince Hassan said that the Arab government/Syrian Kingdom (1918- 1920), under the leadership of His Majesty the late King Faisal, laid the foundations of an Arab renaissance that rested on the principles of the 1916 Great Arab Revolt of freedom, unity, independence, equality and progression, according a statement from the Prince's office.
"The long-term perspective of the Arab future has been reflected in this advanced renaissance, where the right of institutionalised self-determination was one of the most outstanding achievements of that era through achieving independence and Arab unity," the Prince added.
His Highness explained that the Arab renaissance lay at the heart of King Faisal's government, which adopted the concept of good governance and sought to promote the humanistic role of the Arab region and its universal message to the world, the statement said.
Prince Hassan also highlighted the efforts of the Syrian Kingdom's government to institutionalise democracy and parliamentary life, which was embodied in the Syrian General Conference of 1919-1920, that formed a political and constitutional representative of the Arabs in Greater Syria and expressed the sociopolitical changes at the time, the statement said.
"The conference founded an advanced constitution, the '1920 Basic Law', which rejected the establishment of a national home for the Jewish people in Palestine and pledged allegiance to Prince Faisal as a constitutional monarchy over Greater Syria within its natural borders."
The Prince also called for renewing the rhetoric on renaissance and activating the Arab will for the common interests of the Arab people all with the ultimate aim of achieving the sought-after sustainable development and the transformation towards an effective contribution to the future of Arabs and the entire world, the statement.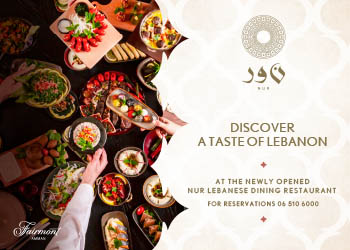 Newsletter
Get top stories and blog posts emailed to you each day.