You are here
Princess Muna awarded honorary doctorate in Romania
Princess also addresses International Council of Nurses Congress in Barcelona
By JT - Jun 13,2017 - Last updated at Jun 13,2017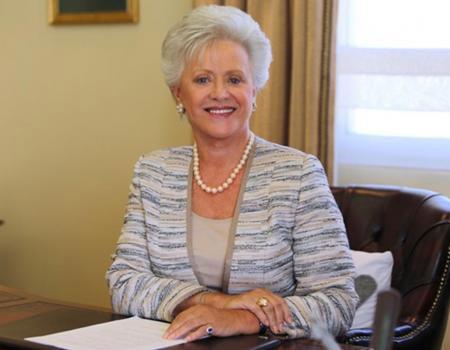 HRH Princess Muna recently received an honorary doctorate from the Lucian Blaga University of Sibiu in Romania (File photo)
AMMAN — HRH Princess Muna recently received an honorary doctorate from the Lucian Blaga University of Sibiu in Romania.
The Princess addressed healthcare professionals attending the Romanian-Jordanian 8th Congress of Medicine and Pharmacy, held under the princess' patronage, where she expressed her admiration for the "long-lasting Romanian-Jordanian partnership" between the two countries, according to a statement from the Jordanian Nursing Council.
Princess Muna highlighted the challenges facing the preparation of the future workforce of physicians, nurses, dentists and pharmacists at a time of environmental and behavioural risks, rapidly-changing demographics, advances in technology and threats to health and human security.
"I am sure that our educational institutions are investing strategically in the healthcare professionals and are focusing on educating them beyond traditional silos, by moving toward inter-professional education to enhance their competencies, especially those of physicians and nurses," the princess said.
The princess later attended the signing of a memorandum of understanding between the Jordanian Nursing Council and the Romanian Nursing Order for future collaboration and exchange of expertise in the areas of emergency care, critical care and nursing education.
After the visit, she met with Sibiu city's governor and opened a photography exhibition of various historical and tourist places in Jordan.
Also, the princess addressed the International Council of Nurses Congress in Barcelona, Spain.
Held under the patronage of Princess Muna, the Congress was held between May 27-30, 2017.
Addressing nurses from 136 countries during the opening ceremony, the princess said: "Human resources for health and quality outcomes have always been my priorities as patron of WHO EMRO [World Health Organisation Regional Office for the Eastern Mediterranean] for Nursing and Midwifery and as a UN High level Commissioner."
She also urged the exploration of nurses' leading roles in the transformation of care, especially in terms of universal health coverage, sustainable development goals (SDGs) and human resources for health, according to the statement.
During the congress, Princess Muna also attended global sessions on delivering on sustainable development, empowering women, public health and SDGs, disaster preparedness and nursing in conflict.
She also met with policy makers from all over the world and discussed future directions for achieving the "global health agenda".
Accompanying the princess were Rowaida Al Maaitah, the consultant for health and social development, Muntaha Gharaibeh, the Secretary General of the Jordanian Nursing Council and Daad Shokeh, the Adviser for the Jordanian Nursing Council.
Related Articles
Oct 10,2017
AMMAN — HRH Princess Muna, patron for Nursing and Midwifery in the Eastern Mediterranean Region and president of the Jordanian Nursing Counc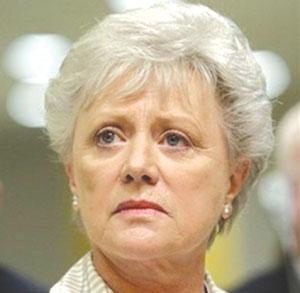 Oct 01,2016
AMMAN — HRH Princess Muna, in her capacity as commissioner in the High-Level Commission on Health Employment and Economic Growth, participat
Jun 10,2016
AMMAN – HRH Princess Muna on Thursday attended celebrations to mark Children's Day in the Romanian capital Bucharest, the Jordan News Agency
Newsletter
Get top stories and blog posts emailed to you each day.