You are here
Princess Muna inaugurates int'l midwives conference
By JT - Sep 16,2018 - Last updated at Sep 16,2018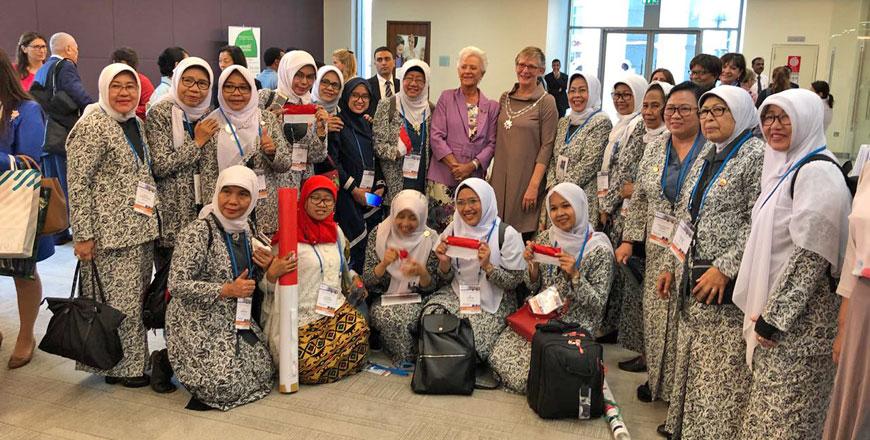 HRH Princess Muna takes part in the International Confederation of Midwives combined regional conference in Dubai recently (Photo courtesy of Royal Court)
AMMAN — HRH Princess Muna, Chairman of Jordan Nursing Council, and the sponsor of the Nursing and Midwifery Nursery in the Middle East Region, has inaugurated the the combined regional conference for Eastern Mediterranean, South-East Asia and Western Pacific Regions of the International Confederation of Midwives (ICM), which has convened in Dubai recently under the title, "Midwives leading the way for quality and equity".
The event, which took place between September 5 and 8, serves as a platform to connect midwives to relevant stakeholders and decision makers in national and international associations and with regulatory bodies and professional councils, the Jordan News Agency, Petra, reported.
In her opening speech, Princess Muna said: "As a mother, I think that bringing new life into the world is one of life's most meaningful and precious experiences for a woman, and you, dear midwives, are the ones who guide us through this magnificent, special experience".
The princess called the nursing and midwifery professions "complementary to each other and equally important", calling on midwives, decision makers, and the ICM board members to continue advocating for health, well-being, and dignity of women, newborns and families.
In this regard, she cited ways to support midwifery, primarily by increasing interest in the career and helping health decision makers realise the importance of investing in midwives, to preserve the lives of mothers and children, and to improve life conditions and women's rights everywhere.
She called for the need to "work hard" with the International Federation of Nursing and Midwifery to boost this "invaluable profession".
The conference, which was attended by more than 200 participants from the Mediterranean, southeast Asia and the western Pacific region, was part of the international activities to promote midwifery and its role in supporting the profession by defending all its members and enabling them to perform their duties easily.
The event covered topics on the empowerment of the midwifery profession, improvement of midwife care, safe practices, midwifery education models, and natural delivery and reproductive health.
On the sidelines of the conference, the princess met with the president and members of the International Federation of Midwifery Federation.
During the meeting, HRH called for the registration of Jordan's membership in the World Federation of Midwifery to develop the professional midwife skills, accredit midwifery programmes, benefit from opportunities for cooperation and exchange expertise with countries across the world.
The princess handed over the shield of the Jordanian Nursing Council to Federal President Franca Kady in recognition of her efforts in developing and supporting the midwifery profession in the world.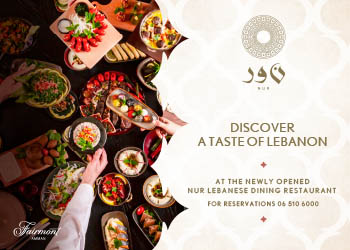 Newsletter
Get top stories and blog posts emailed to you each day.