You are here
Publishing sector urges cancellation of tax hike
Stakeholders worry about 'serious' consequences of 10 per cent sales tax on 'already modest' sector
By Mohammad Ghazal - Feb 28,2018 - Last updated at Feb 28,2018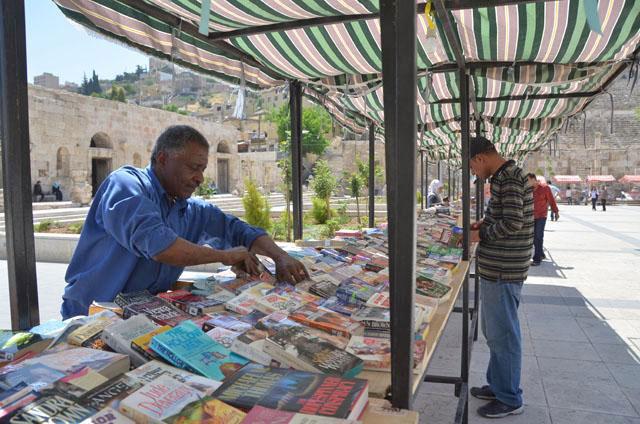 Publishers say the tax increase will harm an already ailing sector (File photo)
AMMAN — Publishers and writers on Wednesday urged the government to rescind its decision to impose a 10 per cent sales tax on books and publications, which they said would have serious consequences on the sector amidst "modest" numbers of readers in the country.
Around 90 per cent of the country's 71 publishers suspended their imports of books and magazines following the government's decision, Jordanian Publishers Union (JPU) Chairman Fathi Al Biss told The Jordan Times on Wednesday.
"The situation of publishers has been deteriorating over the past few years amidst a weak demand for purchasing books," he said.
The number of publishers in Jordan dropped from 750 in 2011 to 71 currently, he added.
"The tax that was recently imposed by the government will worsen the situation. I believe many more publishers will be forced to shut down and lay off employees if the government does not go back on its decision," the chairman warned, adding "the sales tax will lead to a disastrous situation… some publishers have also put some projects on hold, awaiting a decision by the government to remove the tax."
Industry leaders said the sales tax will lead to more book piracy and further lower the number of readers in the country, which is already "modest".
"With increased costs of living due to the several taxes imposed by the government, buying a book will be at the bottom of citizens' list of priorities… Prices of books will increase following the tax, which will lead to a drop in sales," said Al Biss.
"Instead of supporting the writers and publishers to encourage Jordanians to read more, the government imposes taxes. This is unacceptable," Mahmoud Al Dmour, head of the Jordanian Writers Association (JWA) told The Jordan Times.
"The situation of writers, authors and publishers is very tough in general. They hardly make ends meet and they need support from the government amidst low book purchases," Dmour added.
"I hope the government will rescind the decision as people will resort to photocopying books, which is illegal and violates copyright laws," he added.
Official sources said on Wednesday that the calls by the industry leaders were being examined.
Omar Eeisha, an employee at a bookstore in the Northern Hashemi area, called for removing the tax.
"People do not buy books every day, and prices of books should be lowered to encourage more people to buy them. I sell around 10 books per month and I hardly make profits from it," Eeisha told The Jordan Times.
"I do not only sell books at my store, as that is not enough to make ends meet at all. I believe that selling books is a not big enough business to be taxed in Jordan," he concluded.
up
14 users have voted, including you.
Related Articles
Jan 23,2018
AMMAN — The hike of sales tax on publications will negatively affect education and the publishing industry, including the publishing houses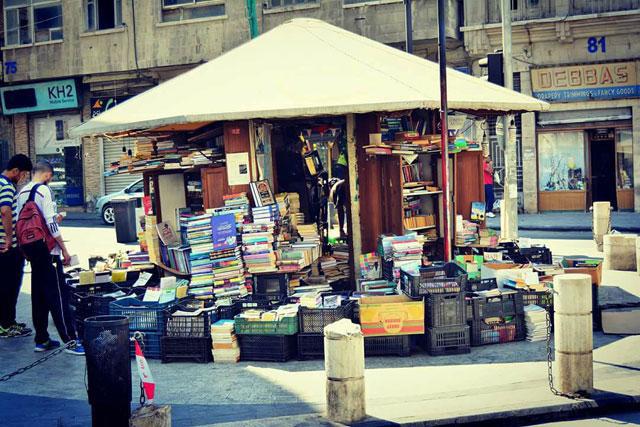 Mar 04,2018
AMMAN — Jordanian writers and bookstore owners on Sunday welcomed a government decision to remove a 10 per cent sales tax imposed on books a
Aug 25,2016
AMMAN — The government will not rescind a decision to reduce tax exemptions on imported used cars, despite protests by car dealers, Finance
Newsletter
Get top stories and blog posts emailed to you each day.