You are here
'Queen Alia International Airport received 7.4m passengers in 2016'
By JT - Jan 29,2017 - Last updated at Jan 29,2017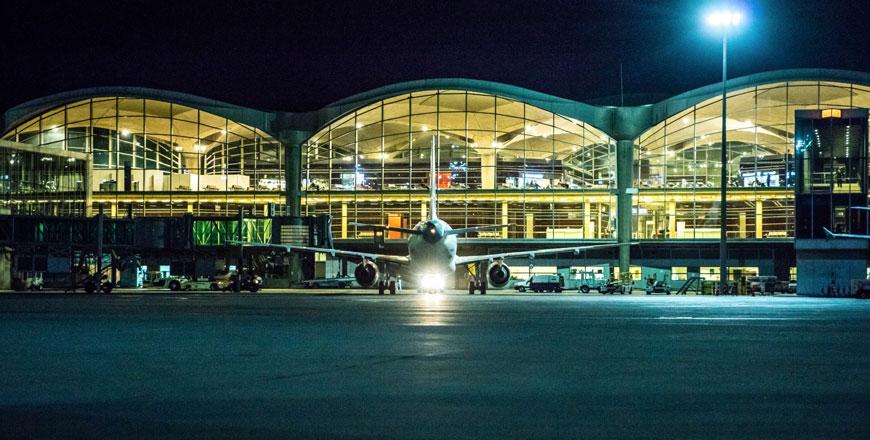 In August 2016, the Queen Alia International Airport registered its highest monthly passenger traffic in the airport's 34-year history, receiving a record-breaking 830,259 passengers (Photo courtesy of QAIA)
AMMAN — In 2016, Queen Alia International Airport (QAIA) welcomed 7,410,274 passengers, "setting a new record for annual passenger traffic", QAIA operators, the Airport International Group (AIG), said in a statement released on Sunday.
The Jordanian company responsible for the rehabilitation, expansion and operation of QAIA said the airport witnessed a 4.4 per cent increase in passenger numbers in comparison to the previous year.
Aircraft movement figures rose slightly in 2016, experiencing an overall growth of 2.8 per cent, totalling 73,784, whereas cargo traffic figures registered a marginal year-to-date increase of 0.5 per cent, settling at 101,172 tonnes, according to the statement.
In December 2016, the airport received 538,866 passengers, "establishing a new benchmark for QAIA's highest-ever monthly December" number of passengers and marking a 1.1 per cent year-on-year increase in comparison to the 533,051 number of passengers received in the same period of last year.
QAIA also witnessed an increase in aircraft movement, registering 5,953 as opposed to 5,813 in December 2015.
Meanwhile, the airport handled 8,917 tonnes of cargo, in comparison to the 9,764 tonnes handled in the same period in 2015, bringing about a year-on-year fall of 8.7 per cent.
From January through May 2016, QAIA witnessed "consistent year-on-year growth" in passenger number, aircraft movement and handled cargo, which continued until the start of the region's low travel season during the Muslim fasting month of Ramadan.
In August 2016, QAIA registered its highest monthly passenger traffic in the airport's 34-year history, receiving a record-breaking 830,259 passengers.
Last year also marked the completion of the second phase of QAIA's New Terminal Project, inaugurated by HRH Crown Prince Hussein in September.
The new terminal "not only considerably raised the airport's passenger capacity, but also delivered on the [AIG's] promise to provide a cutting-edge airport of which Jordanians can be proud", the statement quoted said AIG CEO Kjeld Binger as saying.
"Moving forward, we will continue to build on this [past] year's success, and to work toward ensuring that Jordan's prime gateway to the world lives up to its people's expectations and aspirations," Binger added.
Related Articles
Aug 03,2016
AMMAN — Queen Alia International Airport (QAIA) received 3,424,461 passengers during the first half of 2016, recording a 5.4 per cent climb
Oct 24,2016
AMMAN — Witnessing increased travel during Hajj season and the Eid Al Adha holiday, Queen Alia International Airport (QAIA) welcomed 774,306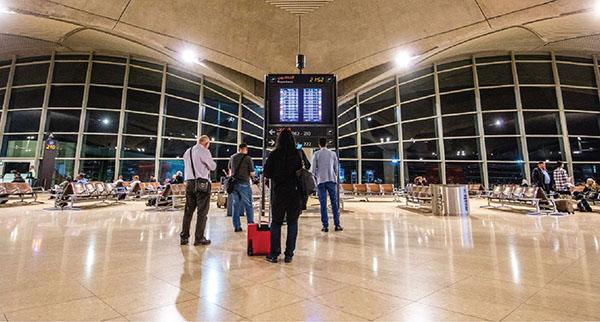 Oct 03,2016
AMMAN — The Queen Alia International Airport (QAIA) in August welcomed the highest number of passengers in its 33-year history, the Airport
Newsletter
Get top stories and blog posts emailed to you each day.