You are here
'Rainfall dispels drought fears, to continue until Friday'
By Hana Namrouqa - Mar 12,2014 - Last updated at Mar 12,2014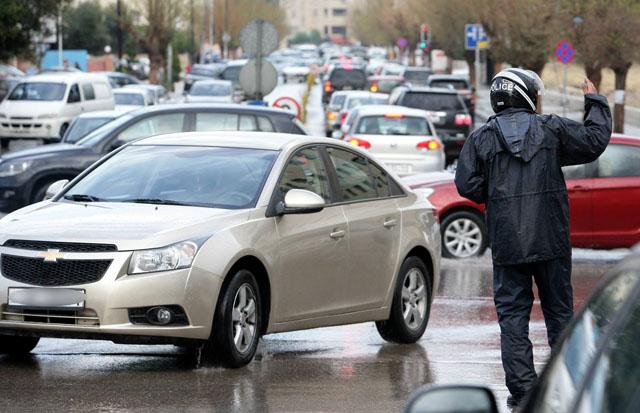 AMMAN — Rainfall over the past two days dispelled fears of a looming drought this year, with some five million cubic metres (mcm) of water entering the dams between late Tuesday and early Wednesday, according to officials.
Water and agriculture officials said on Wednesday that the depression and the cold air mass, which started affecting the country on Tuesday night, ended a rain shortage that prevailed since December last year, highlighting that the Kingdom was on the verge of announcing a state of drought.
"The depression will positively affect the agricultural sector. The country started receiving good amounts of rain, thus dispelling farmers' fears of drought and damage of the wheat and barley crops," Agriculture Ministry Spokesperson Nimer Haddadin told The Jordan Times.
Haddadin said the rain will revive the natural pastures, thus reducing financial burdens on livestock breeders, who would have been forced to purchase extra fodder to feed their cattle.
"In addition, farmers will now be able to start preparing their lands for summer crops," he noted.
Meanwhile, Water Ministry figures indicate that the country's 10 major dams received some 5mcm, thus raising their storage to 147mcm or 45 per cent of their total capacity of 325mcm.
"The Kingdom has received 54.2 per cent of its long-term annual average rainfall of eight billion cubic metres since the start of this winter," a source at the ministry said.
The country's 10 major dams held 181mcm or 55.6 per cent of their total capacity of 325mcm at this time last year.
"More rainwater is expected to be channelled into the dams this week," the source said.
The wet weather is expected to prevail until the end of this week, as the country is still under the impact of the depression and a cold air mass, according to the Jordan Meteorological Department (JMD).
Temperatures on Thursday are expected to drop further, as the impact of the combined weather condition deepens.
"It will be cold and cloudy on Thursday. Thunderstorms, hail and rain are also expected. In addition, there will be chances of snowfall over the Sharah Mountains," a JMD meteorologist said.
Daytime temperatures in Amman will reach 9°C, dropping to 4°C at night, and winds will be westerly brisk, with strong gusts expected at times, the weather forecaster added.
Another drop in mercury levels is expected on Friday, when temperatures will be nine degrees below their annual average of 17°C during this time of the year.
The weather will continue to be cold and cloudy, with thunderstorms, hail and rain forecast. Snowfall over the Sharah Mountains is also expected during the day. Temperatures in the capital will range between a high of 8°C and a low of 3°C, while winds will be northwesterly brisk, according to the JMD.
"The impact of the depression and the cold air mass will start to ease off at midnight on Friday," the meteorologist said.
A slight rise in temperatures is expected on Saturday, but the weather will remain cold and partly cloudy. Daytime temperatures in Amman will reach a maximum of 11°C, dropping to a minimum of 2°C at night.
Related Articles
Mar 10,2014
The Kingdom will be affected by a depression on Tuesday night that is forecast to bring heavy rain and thunderstorms as well as snow to mountainous areas, the Jordan Meteorologist Department (JMD) said on Monday.
Mar 13,2014
Twelve million cubic metres (mcm) of water entered the dams since the Kingdom was affected on Tuesday night by a depression and a cold front, forecast to taper off late Friday, officials said on Thursday.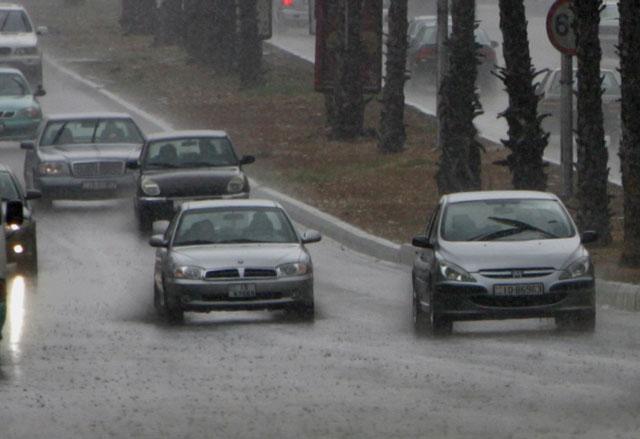 Oct 13,2014
Unstable weather conditions are forecast to affect the country on Tuesday, bringing thunderstorms and scattered showers, according to the Jordan Meteorological Department (JMD).
Newsletter
Get top stories and blog posts emailed to you each day.