You are here
Red Cross urges world to attend to Syrian refugees across border
By JT - Jul 21,2016 - Last updated at Jul 21,2016
AMMAN — Tens of thousands of people are in need of urgent assistance in a border area between Syria and Jordan, the International Committee of the Red Cross (ICRC) has said.
In a statement released Wednesday, the organisation said the refugees, estimated at more than 60,000, are living in extremely harsh conditions in a desert area known as "the berm", with the vast majority being women and children, who are seeking sanctuary from the ongoing violence in Syria.
"People fleeing conflict have the right to seek asylum and protection, and the international community must urgently find a solution to ensure their protection and well-being," ICRC Regional Director for the Near and Middle East Robert Mardini said.
"This is not just about Jordan. The crisis at the berm reflects an international failure to protect and help people affected by conflict and who are in desperate need. The circumstances people are living in right now are unacceptable. Only immediate and concerted international action will relieve their plight."
Following a car bomb attack on a military post near the Rakban crossing point on June 21, the berm area was declared a closed military zone and the ICRC has since been unable to return to the berm settlements of Rakban and Hadalat to provide medical support, the organisation said.
The deterioration in the security situation means that it has become extremely difficult for organisations such as the ICRC to reach, assess and respond to people's needs, and consequently the ICRC is scaling down its operations, it added.
"Until a real and sustainable solution is found for the thousands of families trapped at the berm, immediate measures must be taken to ensure they can receive protection and assistance in a safe environment," Mardini continued.
"Priority attention must be given to the most vulnerable, including urgent medical cases, pregnant women and infants, and unaccompanied minors. Independent humanitarian organisations must be able to reach all those in need of safety, and be able to deliver their assistance according to internationally recognised humanitarian standards," he concluded.
Jordan has "temporarily" allowed the entry of food and water to refugees stranded across the border, an official source told The Jordan Times last week.
The source reiterated that the north and northeastern borders are a still a closed military zone and that the "security of Jordanians is our top priority".
Related Articles
May 31,2018
GENEVA — The Red Cross warned on Thursday that Gaza was facing an "epic" crisis, after weeks of occupation violence has left more than 13,00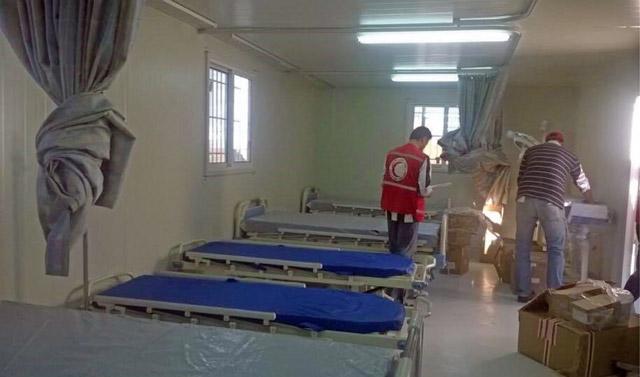 Apr 25,2017
AMMAN — As the Syrian conflict reaches its sixth year, the International Committee of the Red Cross (ICRC) in Jordan on Tuesday issued an up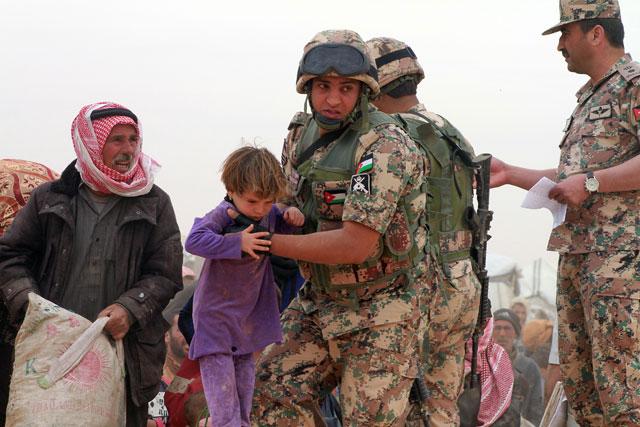 Jun 23,2016
AMMAN — The government on Wednesday said Jordan's security comes before any other consideration, but it does not accept any attempt to under
Newsletter
Get top stories and blog posts emailed to you each day.