You are here
Refinery seeks to reduce sulphur emissions
By Mohammad Ghazal - Nov 29,2014 - Last updated at Nov 29,2014
AMMAN — Jordan Petroleum Refinery Company (JPRC) will launch a project at the end of this year aimed at reducing sulphur emissions and putting an end to the foul odour affecting nearby areas.
The 16 million euro project is designed to reduce the percentage of sulphur by 99 per cent, JPRC CEO Abdul Karim Al Alaween told The Jordan Times last week.
"This project will help protect the environment and prevent any pollution from affecting the surrounding areas," he said, adding that the unit will be operational by the end of this year.
Energy Minister Mohammad Hamed commended the project.
"This unit will help put an end to the suffering of residents of nearby areas who complain about the foul odour caused by emissions coming from the refinery."
"The project will help preserve the environment as well as the health of area residents," the minister told The Jordan Times last week.
Sami Salman, a vegetable trader, who lives in Al Hashmiyeh area near the refinery in Zarqa Governorate, also welcomed the initiative.
"I have been living here for more than 20 years. There is always a bad smell when one sits on the balcony. We complained several times and held several sit-ins in the past but the foul odour continues to affect us," the father of four, told The Jordan Times over the phone.
"I hope the refinery will implement this project as soon as possible because the smell is bad especially in summer and it affects the lives of our children," Salman added.
The refinery announced last week that it is expected to start working on an expansion project in 2015 that will be implemented in line with the latest standards to increase production and preserve the environment.
Related Articles
Jul 27,2015
ZARQA — Prime Minister Abdullah Ensour on Monday inaugurated a 16 million euro sulphur factory at the Jordan Petroleum Refinery Company (JPR
Jun 10,2016
AMMAN — The Environment Ministry on Thursday called on the Jordan Petroleum Refinery Company (JPRC) to abide by environmental regulations an
Jun 23,2016
AMMAN — Liquid waste from the Jordan Petroleum Refinery has been identified as the source of a foul smell that has troubled residents of Has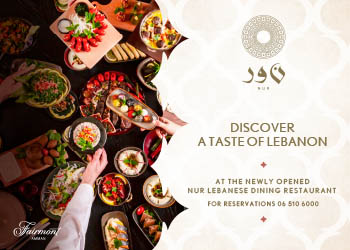 Newsletter
Get top stories and blog posts emailed to you each day.