You are here
Report says many work under 'unfair, inappropriate' conditions
By Khetam Malkawi - Apr 28,2016 - Last updated at Apr 28,2016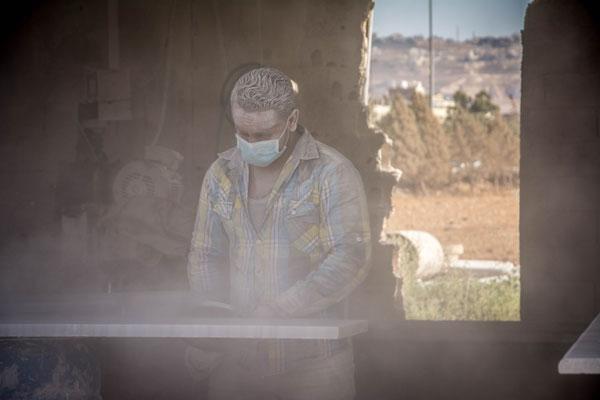 Labour violations uncovered by a report released recently include failure to abide by safety standards and regulations at the workplace (Photo by Amjad Ghsoun)
AMMAN — Most paid workers in Jordan work under "unfair and inappropriate" conditions, said a report issued to mark Labour Day, annually observed on May 1.
The study, released by the Phenix Centre for Economic and Informatics Studies, said the average salaries of most workers are low, estimated at JD468 in 2014 for private and public sectors by the Social Security Corporation.
The average monthly wage in 2014 for public sector employees was JD435, and JD474 for those working in the private sector.
The report, a copy of which was sent to The Jordan Times said these salaries are almost similar to the "official" poverty line of JD450 needed for a family of five to survive.
It added that 18 per cent of workers in Jordan are paid JD200 or less per month, while 57 per cent receive a monthly salary of JD400 or less and 75.6 per cent receive JD500 or less.
The minimum wage in the Kingdom is JD190, which, the report said, is less than half of the poverty threshold for a family of five.
The jobs created over the past few years in Jordan were fewer than the number of new job seekers, according to the centre, which said that around 45,000 jobs were created in 2014 and 2013, a drop from 50,000 in 2012, while the number stood at 55,000 in 2011 and 66,000 a year earlier.
As for labour-related protests, the report said workers in Jordan were prevented from organising 3,500 protests over the past five years.
In addition, there have been "many violations" against workers in different sectors in the country, including not paying overtime to employees working more than eight hours a day, and not abiding by safety and security regulations at the workplace, the report said.
Related Articles
Apr 29,2015
The unemployment rate in Jordan ranged between 11 and 14 per cent over the past 10 years with no significant improvement as most of the "created vacancies" are held by guest workers, according to a report released Wednesday.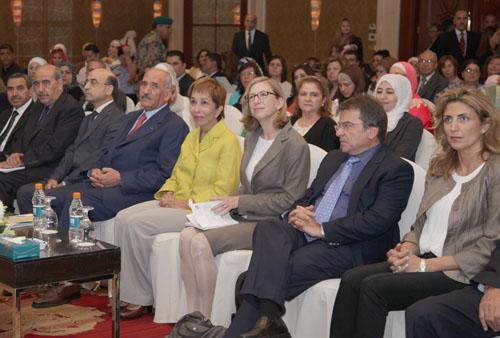 Oct 07,2015
AMMAN – Officials, lawmakers, educators and labour rights activities gathered on Tuesday to address the issue of unfair wages for private sc
Apr 30,2014
While the demand for jobs has increased in the Kingdom, the number of vacancies has declined over the past few years, according to a study issued by the Phenix Centre for Economic and Informatics Studies.
Newsletter
Get top stories and blog posts emailed to you each day.