You are here
Results of Tourism Satellite Account study published
Dec 18,2012 - Last updated at Dec 18,2012
AMMAN — The Ministry of Tourism and Antiquities on Tuesday published the results of its first Tourism Satellite Account (TSA) at a conference titled, "Informed Planning for the Future".
The conference brought together experts in tourism statistics from Jordan and the region, according to a statement from the USAID-Jordan Tourism Development Project (Siyaha).
Jordan's first TSA was developed through joint efforts between the tourism ministry, the Department of Statistics and the Jordan Tourism Board with support from Siyaha, the statement said.
"The Tourism Satellite Account has emerged over the last 15 years to become the most recognised methodology for measuring the value of tourism to an economy," the statement quoted USAID Jordan Mission Director Beth Paige, as saying at the conference.
Related Articles
Sep 17,2007
The Kingdom is developing an integrated tourism statistical information system that will provide the public with access to reliable, consistent and relevant data on the sector.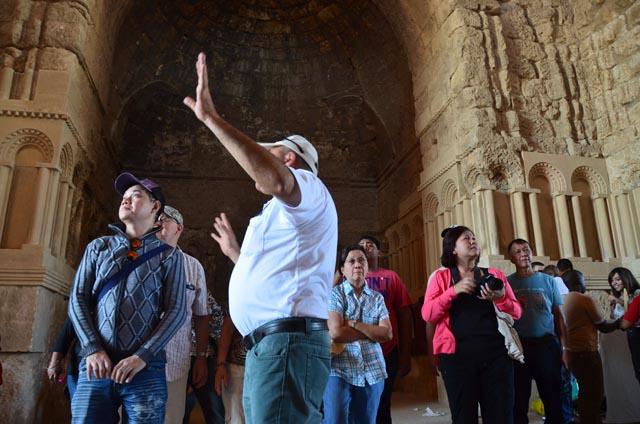 Feb 12,2014
The tourism sector contributed JD1.222 billion to the Kingdom's economy in 2012, an increase from JD1.138 billion in 2010 representing 6.5 per cent in direct contribution to the gross domestic product, according to an official report released Wednesday.
Sep 19,2012
The revamped Petra visitor centre, which is scheduled to open in five months, will host many handicraft traders who can showcase their products to the public, according to the USAID Jordan Tourism Development Project (Siyaha).
Newsletter
Get top stories and blog posts emailed to you each day.