You are here
RJ obtains approval to raise capital
By JT - May 02,2015 - Last updated at May 02,2015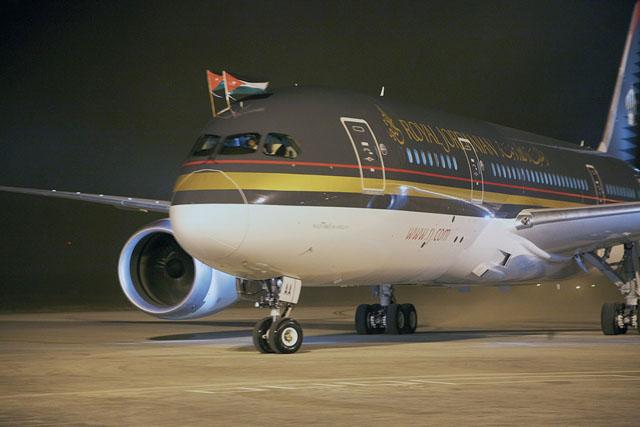 AMMAN — The Royal Jordanian's (RJ) general assembly agreed on Saturday on a restructuring plan for the national carrier that entails raising capital by JD200 million.
A statement by the airline said that following the discussion, during the extraordinary meeting, stakeholders decided to reduce the restructuring costs by JD37.9 million to offset part of the company's accumulated losses at year end 2014. The company reported a net loss of JD39.6 million last year.
"At the same time, the capital will be increased by 200 million shares/dinars, making the authorised share capital 246.4 million shares/dinars through public offering and/or private offering to the shareholders, as may be decided by the board of directors," the statement said.
RJ Chairman Suleiman Hafez said the board of directors decided that the increase will happen in three phases; the implementation of the first of which will start in 2015 and the increase will be by JD100 million; the capital will be increased by another JD100 million in the coming years throughout the period required to implement the restructuring plan (2015-19).
In his opening remarks, Hafez was quoted as saying that the company, in light of the restructuring plan, halted operations in 2014 to several destinations: Accra, Alexandria, Colombo, Milan, Al Ain, Mumbai, Lagos and Delhi — citing these flights' "weak economic feasibility" and the need to better invest in regions with better economics. The move reduced the number of RJ stations to 52 instead of 60.
RJ also suspended during the year flights to Tripoli, Benghazi, Misrata and Mosul, in addition to stopping services to Damascus and Aleppo since July 2012, all due to security concerns. Flights to Sanaa and Aden have been suspended since mid-February 2015.
Related Articles
Aug 13,2015
AMMAN – The International Monetary Fund (IMF) has advised authorities to seek new shareholders in addressing financial difficulties facing R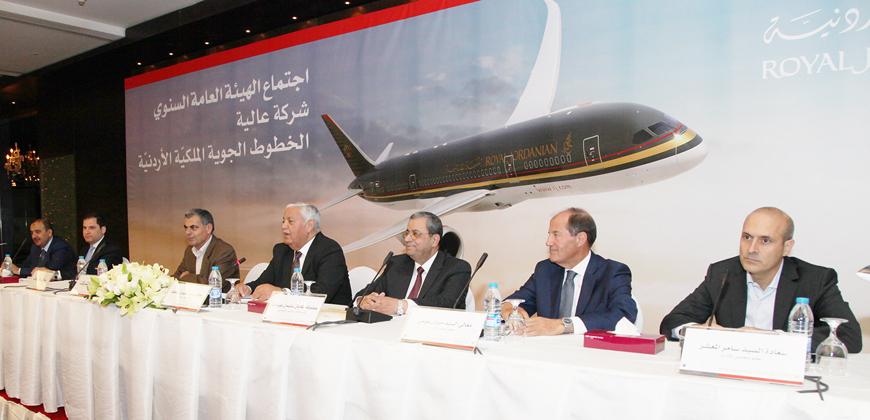 Apr 14,2016
AMMAN — Royal Jordanian (RJ) Chairman Suleiman Al Hafez told shareholders on Thursday that 2015 marked the beginning of the process of
Jun 24,2015
AMMAN – Royal Jordanian (RJ) will seek a restructuring plan for its debt, estimated at JD128 million, according to RJ Chairman Suleiman Hafe
Newsletter
Get top stories and blog posts emailed to you each day.