You are here
RJ receives first Boeing 787 Dreamliner
By JT - Aug 28,2014 - Last updated at Aug 28,2014
AMMAN — The first Boeing 787 Dreamliner joined the Royal Jordanian (RJ) fleet on Wednesday night, bearing the name of Crown Prince Hussein Bin Abdullah II.
RJ said on Thursday that the addition is part of a strategic plan it is implementing to modernise its fleet of long-range aircraft.
This year will also see the introduction of four additional Dreamliners, an aircraft each month on average, according to an RJ statement.
By the end of 2014, there will be five, whereas the remainder of the order will join the fleet during the next few years.
Boeing said in a statement on its website that RJ, which currently flies to over 50 global destinations, plans to deploy the Dreamliner on North American routes as well as to Asia, Europe and the Middle East.
"RJ is proud to introduce this model into... [its] fleet, which marks another achievement for the airline and a new era in the history of Jordanian civil aviation," RJ Chairman/President and CEO Nasser Lozi said at a ceremony to receive the new aircraft at Queen Alia International Airport.
He added that the 787s will pave the way for RJ to step into a "significant new period", and will push the national carrier of Jordan forward in terms of onboard services and its route network, enhancing its competitiveness at regional and international levels.
According to the company's long-haul fleet modernisation plan, the Dreamliners will replace the currently operating A340s and A330s.
Lozi stressed that the 787 will offer passengers more luxury and comfort on long-range flights by featuring larger windows and more legroom.
"RJ's preparations to introduce the 787 went smoothly and according to plan, in constant coordination with Boeing," the RJ statement quoted him as saying.
With this delivery, RJ becomes the second airline in the Middle East to operate the 787, the statement said.
"The Middle East is one of the world's highest growth areas for commercial aviation and we are proud that Royal Jordanian has selected the 787 to spearhead its fleet modernisation strategy and route expansion plans," Ray Conner, president and CEO of Boeing Commercial Airplanes, said.
"We look forward to further strengthening our partnership with Royal Jordanian well into the future," he added.
Boeing trained tens of RJ pilots to fly the 787, and also held training sessions in Jordan and abroad in maintenance and inflight services.
Captain Haitham Misto, head of the flight operations department, flew the plane from Seattle to Amman for 13 continuous hours.
Also onboard were RJ and Boeing pilots, a number of RJ engineers, technicians and officials.
In Seattle, Boeing held a ceremony upon the delivery of the first 787 to RJ, which will start running it on a regular basis at the beginning of September.
In addition to providing airlines with "unprecedented fuel economy and low operating costs", the 787 features a host of new technologies that "greatly enhance the passenger experience", according to RJ.
RJ will configure its Dreamliner to 24 business class seats and 246 in economy.
Customers in all classes will experience cabin environment improvements such as LED mood lighting, larger windows, bigger overhead bins, lower cabin altitude and enhanced ventilation systems.
To support RJ's 787 Dreamliners, Boeing is providing assistance through its commercial aviation services business.
RJ will be using Airplane health management, a diagnostic capability that evaluates airplane operations data while in flight and notifies ground crews of potential maintenance issues.
To date, more than 180 Dreamliners have been delivered to 20 customers worldwide, Boeing said.
United States Ambassador to Jordan Alice Wells, RJ board members and a number of airport officials received the aircraft upon its arrival in Amman.
Related Articles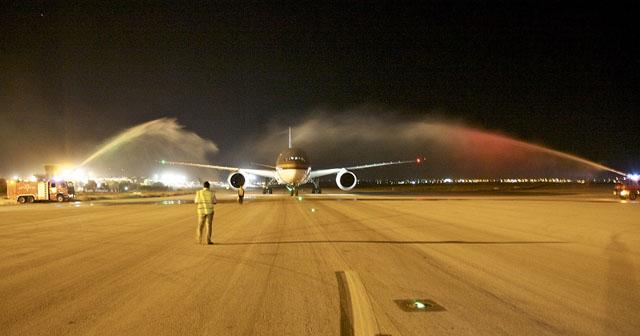 Oct 02,2014
Royal Jordanian Airlines on Thursday received its second Boeing 787 Dreamliner, which will be named after HRH Princess Iman Bint Abdullah II.
Sep 21,2014
The government and Royal Jordanian (RJ) board members are studying a number of options to help the company return to profitability, and secure a bright future, an RJ press statement sent to The Jordan Times quoted RJ Chairman Nasser Lozi as telling shareholders on Sunday.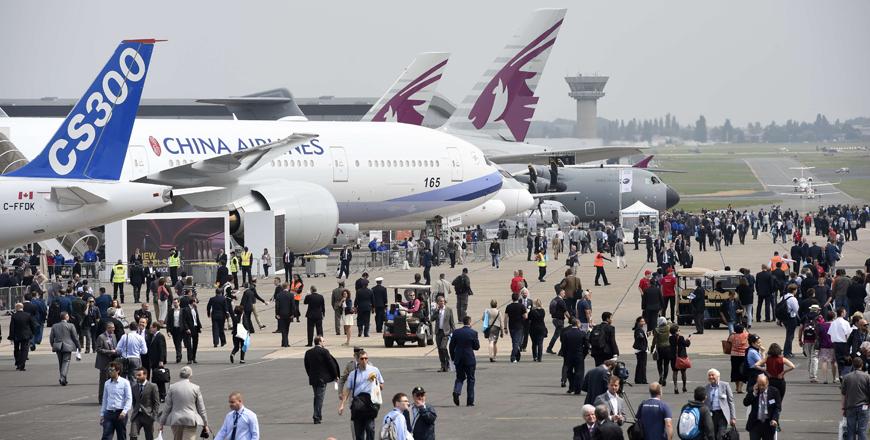 Jun 15,2015
PARIS — After the marketing triumphs of recent years, manufacturing moved into the spotlight on the opening day of the Paris Air Show on Mon
Newsletter
Get top stories and blog posts emailed to you each day.