You are here
RSCN launches 5th regional forum for administration of reserves
By JT - Oct 23,2021 - Last updated at Oct 23,2021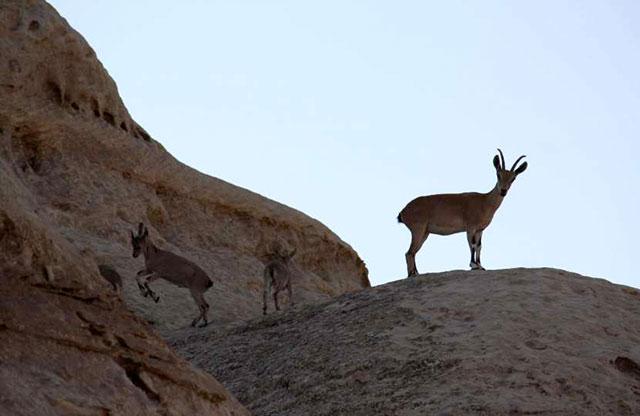 (Photo courtesy of Royal Society for the Conservation of Nature)
AMMAN — The Royal Society for the Conservation of Nature (RSCN) on Friday launched the fifth regional forum for the administration of reserves in various parts of the Kingdom.
The forum, which will continue until November 5, includes tours to various nature reserves in Jordan to have a close look at their standards of administration. The forum will also open discussion panels and train participants on field work.
The forum will discuss several issues, including comprehensive planning for reserves, environmental surveillance, climate change, environmental tourism and awareness, economic development, and the integration of local communities in nature conservation programmes, according to a RSCN statement.
Secretary General of the Environment Ministry Mohammad Khashashneh said that the ministry is proud to partner with the society, noting that Jordan's biodiversity is among the rarest in the world.
He also expressed pride in transferring RSCN's experience to neighbouring countries, especially due to the environmental challenges facing the region as a result of war and conflict.
Nashat Hmeidan, director of the Biodiversity Monitoring Centre at the RSCN, said that the society has built several regional and international partnerships to improve the administration of nature reserves.
Khaled Younis, head of the training department at the RSCN, said that the department manages the forum held to exchange expertise among Arab institutions on various environmental issues.
Newsletter
Get top stories and blog posts emailed to you each day.