You are here
Season's first heavy rains to begin Thursday, wane Friday
Depression, centred over Cyprus, will be accompanied by wet, relatively cold air mass
By Hana Namrouqa - Oct 23,2018 - Last updated at Oct 23,2018
Rain falls on Queen Rania Al Abdullah (University) Street in Amman. The season's first depression is expected to bring heavy rain and a tangible drop in temperatures, on Thursday (File photo)
AMMAN — The country on Thursday will be affected by the season's first depression, expected to bring heavy rain and a tangible drop in temperatures, the Jordan Meteorological Department (JMD) said on Tuesday.
The depression, centred over Cyprus, will be accompanied by a wet and relatively cold air mass, according to the JMD, which said that impact of the combined weather conditions will start on Thursday and wane as of Friday night.
Clouds on Thursday will start forming gradually as the weather turns cloudy, and rain will start in the northern region, spreading to the rest of the country during the day and in the evening, the department said, adding that heavy rainfall and thunderstorms are expected at times.
Head of JMD's weather forecasting, Raed Rafed, said that temperatures will dip well below their annual average during October.
"The annual average temperature during October stands at 27.1ºC," Rafed told The Jordan Times, indicating that temperatures on Thursday will be 22ºC during the day, dropping to 12ºC at night in western Amman, while in its eastern part temperatures will range between a high of 24ºC and a low of 14ºC.
The impacts of the depression and the air mass are expected to continue on Friday, when temperatures will further drop by 9ºC below their annual average, according to the JMD.
Temperatures during the day will be 18ºC in Amman, dropping to 10ºC at night, according to the department, which said that as the weather will be cloudy with chances of scattered rain, the weather will gradually stabilise as of Friday night.
Ministry of Water and Irrigation spokesperson, Omar Salameh, expressed hope for a "good wet season", noting that the dams need sufficient amounts of rain given their current level of storage.
"The dams now hold 77 million cubic metres [mcm] of water or 22.5 per cent of their total storage capacity of 336.4mcm. We hope that the Kingdom receives sufficient amounts of rain in terms of quantity as well as distribution because the dams need to be replenished," Salameh told The Jordan Times.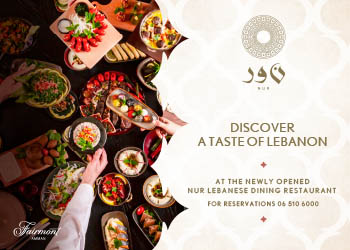 Newsletter
Get top stories and blog posts emailed to you each day.